We are just over 50 days away from the 1st kickoff of the 2022 NFL season. In previous articles, we have given out some of our best bets for league leader futures, team futures, and player future awards. In this piece, and in upcoming NFL pieces, we will tackle some player totals that we like as we look forward to the 2022 season.
As always, we will be taking into account some important factors when handicapping these totals. Strength of schedule, injury history, changes in coaching staff, and contract status will be a couple of these factors.
Brady found the fountain of youth last year and led the league in passing touchdowns with 43, which was 2 more than Matt Stafford's 41. Mac Jones surprised many by picking up 22 touchdowns in his rookie season, which was 10 more than Trevor Lawrence.
Despite playing all 17 games last season, Matt Ryan was only able to toss 22 touchdown passes, low enough for being the lowest among all non-rookies that played the entire season. Will Ryan bounce back? Will Mac Jones regress? Time will tell, but these 3 plays we are confident about.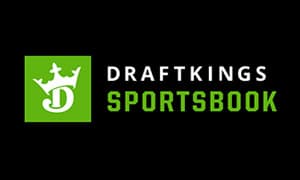 $1,000 Deposit Bonus
Use Promo Code 1000BV.
Matthew Stafford UNDER 34.5 TDs
Best Available Odds: -110 at DraftKings
Stafford threw for 41 touchdowns last season during his magical run to win the Super Bowl in his 1st year with the Rams. He still has the best receiver in the game at his disposal but lost Robert Woods to Tennessee and Odell Beckham's future is up in the air. They brought in Allen Robinson, but we don't expect him to be a huge factor in 2022.
The Rams have the 2nd hardest schedule which is going to make things more difficult for Stafford in collecting passing touchdowns. Not only that, but Cam Akers will be back and will provide a more stable run game that they will look to implement.
The last piece that could be a negative change for Stafford is the change of OC. The Rams brought in Liam Coen, who was previously the OC at Kentucky after Kevin O'Connell got the Vikings job.
Jalen Hurts OVER 22.5 TDs
Best Available Odds: -110 at DraftKings
Jalen Hurts is entering his 3rd season and 2nd season as the starter. Last year was up and down for him and he finished with 16 passing touchdowns. This season, he may not be in a contract year, but he may be in a fight for the starting job.
The Eagles added AJ Brown during a draft-day trade which really gives Hurts 3 solid options to hit through the air. Brown and 2nd-year receiver DeVonta Smith will provide speed on both sides of the field. Dallas Goedert will be roaming the middle of the field as one of the most underrated tight ends in the league. Hurts will have the tools to get this over, all he needs to do is execute this season.
Tua Tagovailoa UNDER 25.5 TDs
Best Available Odds: -110 at DraftKings
Tua got the shiniest of toys this offseason in Tyreek Hill. In his 2 seasons in the NFL, Tua has failed to produce 20 or more TDs through the air. He is injury prone and that will certainly play a factor in looking at this under.
We really don't believe Tua has the ability to get over 25 touchdowns even if he stays healthy. The other piece in this handicap is that the Dolphins have a new OC in Frank Smith, who is coming over from the Chargers.
While Herbert blossomed recently in LA, Smith was in charge of the run game. That will not do any favors for Tua here on this play, but should pay dividends for our under.