We are just over 50 days away from the 1st kickoff of the 2022 NFL season. In previous articles, we have given out some of our best bets for league leader futures, team futures, and player future awards. In this piece, and in upcoming NFL pieces, we will tackle some player totals that we like as we look forward to the 2022 season.
As always, we will be taking into account some important factors when handicapping these totals. Strength of schedule, injury history, changes in the coaching staff, and contract status will be a couple of these factors.
While Matt Stafford finished 2nd in the league for passing touchdowns, he finished tied for 1st in INTs with 17, along with Trevor Lawrence. Aaron Rodgers had a league-low, 0.8% interception rate. He finished with just 4 interceptions in 16 games and over 530 pass attempts.
Andy Dalton's time as Chicago's starter was limited, but he managed to throw 9 interceptions on just 236 pass attempts. His 3.8% interception rate was the highest in the league.
Will Stafford repeat his pension for throwing almost half the number of interceptions to touchdowns? Will Rodgers be able to keep his percentage low with the loss of Adams? We don't have those answers here, but we do have our 3 best bets for interceptions totals this upcoming season.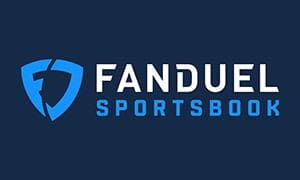 $1,000 No Sweat First Bet
On Any Wager
Kyler Murray OVER 12.5 INTs
Best Available Odds: -110 at DraftKings
The 2021 season started out with a bang for the Cardinals and Murray. They jumped out to a 7-0 record and looked to be one of the favorites to win the Super Bowl. However, they finished the season 1-4 and lost to the Rams in the 1st round of the playoffs.
Losing DeAndre Hopkins to injury lead directly to the 1-4 finish. Murray is going to be without Hopkins to start this season as he is suspended for the 1st 6 games of the season for a failed PED test. Murray also lost Christian Kirk to free agency which will be a blow.
The Cardinals' front office added Marquise Brown to give Murray another target. Brown is a burner and can get behind defenses better than most in the league, but his hands are an issue. He has been known for drops throughout his career.
The Cardinals have the 9th hardest schedule this season and with no Hopkins for 6 games, the season could be over before it starts. All these factors will lead to Murray throwing more and forcing more in losing games. Those forced throws and trying to do more to overcompensate will lead to an increase in interceptions thrown. He finished with 10 last season and will clear 13 in 2022 with ease.
Carson Wentz UNDER 10.5 INTs
Best Available Odds: -110 at DraftKings
Over the past few years, I have been one of the biggest Carson Wentz detractors, partly because I am an Eagles fan and he was never able to live up to the hype from early in his career. Don't get me wrong, I still have no faith in Wentz being a quality QB this season, but I also do not see him throwing more than 10 interceptions.
Last year, he only threw 7 of them with Indianapolis and has thrown over 10 in just 2 of his 6 seasons. Even if he begins with a high number of INTs early in the season, I don't see him playing an entire schedule.
He is extremely injury prone and even if he is to stay relatively healthy, Taylor Heinicke will be waiting in the wings to steal the start job once a couple of bad weeks get strung together. Wentz will have a bad year, but he will not have the chance to go over his interception total.
Trevor Lawrence OVER 14.5 INTs
Best Available Odds: -110 at DraftKings
Trevor Lawrence OVER 14.5 INTs
This is a big number to go over on, but we believe that Lawrence is going to not only surpass it but also throw more than he did last year. He finished last season with 17 interceptions while dealing with one of the most tumultuous locker rooms in the league.
Urban Meyer was let go mid-season and this offseason the Jags hired Doug Pederson. And what does Doug love to do? Throw, throw, throw, and then maybe throw some more. The Jags may be a bit improved but Lawrence is still going to be forcing throws and trying to come from behind quite a bit this year.
In just 12 games in 2020 under Pederson, Wentz threw 15 interceptions, 1 more than he threw in his full-season rookie year. Lawrence plus Pederson is going to equal INT more than TD in 2022.