It was an ugly weekend for our props plays at the St. Jude Championship. Brandon Steele failed to make the cut along with Mark Hubbard, which put us in a 0–2-hole heading into the weekend with 2 live plays left.
Taylor Pendrith was in a great position after the 1st day but went on a downward spiral the rest of the way to fall outside the top 40 to finish the tournament. Corey Conners had some ups and down, but luckily, he was able to get inside the top 40 in the end and prevent a reverse sweep from our props.
We put that in our rearview and look forward to the 2022 BMW Championship, which is filled with some of the best talent in the world. We have decided to get a little creative this week as there are only 70 golfers competing and prices are a bit juicy on most. However, with the ability to parlay some plays together, we were able to get back some value on what would be otherwise plays juiced in the -300 range. Here is what we will be playing.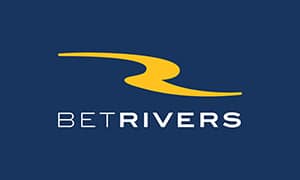 Up to $250 Free at BetRivers
Best Bonus Terms in the Industry
Aaron Wise (-115 Fanduel)
Wise is in the top 25 for 3 of our 4 key stats here at the Delaware Country Club. Driving distance is his only "weak" stat where he currently sits 40th on the tour. That's not a bad number to have as your weakness for this tournament.
He has also finished inside the top 30 in 6 of his last 10 with two of those being a 34th at the Open and 31st just last week. This course sets up well for Wise and we believe he will be on the inside looking out of the top 30 this time.
Jordan Spieth & Justin Thomas (+110 Fanduel)
Spieth missed the cut last week but that may not necessarily be a bad thing for him. In his last 2 tournaments following a missed cut, he finished 10th at the Scottish Open, and previous to that, he won the RBC. He should have no problem bouncing back once again here at the BMW.
JT is one of the favs to win this event and rightfully so. He ranks in the top 5 in strokes gained on approach and tee to green, as well as, par 4 scorings.
Driving distance is the only spot where he is not in the top 5. Instead, he is 14th on tour which is nothing to sneeze at. We like both of these guys to get in the top 30 and the parlay allows us to lower the juice from -370 on JT and -185 on Spieth to plus money on the play.
Jon Rahm (-110 Caesars)
Viktor Hovland, Alex Noren, and Sepp Straka are the other 3 available choices in this prop. We believe Hovland is the only true threat to us but in the end, Rahm should be able to finish ahead of him as well. Rahm has the 4th shortest odds to win this behind only Rory, Scheffler, and Zalatoris.
However, at just +300, the value for him to win this just isn't there. When we take him on this play, where he just needs to better 3 other players on the field, we feel much more comfortable laying the small amount of juice.
Rahm is top 20 in all 4 key stats and is coming off a 5th place finish last weekend. He is now in 14th in the FedEx standings and could use another good finish here to hop a few more players heading into the final event of the season.