For the third time in the last four seasons, the Heat and Celtics will play for a chance to represent the Eastern Conference in the NBA Finals. In fact, this season's conference finalists, including the Nuggets and Lakers in the West, make up the same foursome as the 2020 'bubble' postseason. The Heat defeated the Celtics in six games that year, while the Lakers eliminated the Nuggets in five.
Miami and Boston's first rematch since then occurred last season, where the C's prevailed in a seven-game series that ended with a Jimmy Butler three-point attempt that had the entire New England region holding its breath until it rattled off the rim.
In 2023, these teams split their four regular-season matchups, each winning once at home and on the road. Boston is a massive favorite to win the rubber match series at -525, according to DraftKings.
The Celtics are also favored to win the NBA Title before the start of both conference final series with odds of +100, leading the Nuggets (+240) and Lakers (+320), with the Heat a distant fourth among them at +1600.
Last week's prop plays finished 3-3 thanks to a 2-1 result on Friday as the Heat and Lakers closed out their second-round opponents. We're excited to continue to follow and wager on all the NBA playoff action, starting with our best bets for tonight's Game 1 in Boston.
Featured Sportsbook Offers for NBA Playoffs

$100 in Free Player Props
Promo Code: EWB
18+. Please gamble responsibly. Gambling problem? Call 1800-GAMBLER.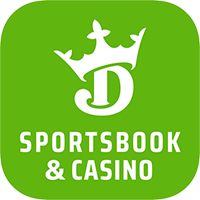 Bet $5, Get $150
Use Bonus Code 150BV1
21+. Please gamble responsibly. Gambling problem? Call 1800-GAMBLER.
Jayson Tatum OVER 29.5 Points
Tatum joined Steph Curry in the Game 7, 50-point club during Boston's series finale victory over Philadelphia on Sunday, connecting on 17-of-28 shot attempts while going 6-for-10 from three, hitting 11 free throws, and grabbing 13 boards.
It was a monumental performance that came on the heels of a 19-point effort on 24% shooting in Game 6 and one that vindicated Tatum in the eyes of Boston sports fans and national pundits alike. In Tatum's last seven Game 1s on his home court dating back to 2020, he's averaged 29.7 points per game.
This stretch includes 39 points against Philadelphia on May 1, which marked the best series-opening game of his career. We expect Tatum to ride that momentum into this matchup with the Heat and to take advantage of Boston's hard-won home-court advantage.
Jimmy Butler OVER 42 Minutes
Since the start of the 2020 playoffs, Butler's heroics have earned him comparisons to all-time great postseason players like Kobe Bryant and Michael Jordan. While he doesn't have the rings or accolades of those legends, Butler has established himself as a problem for opposing teams in a way that ratchets up from the regular season over a sustained period.
This postseason, he's played 43 minutes in both Game 1s. Butler also played a total of 84 minutes in Miami's first games against Boston during the 2020 and 2022 playoffs.
Finally, he averaged 37.8 minutes per game against the Celtics this season, the most against any opponent he faced more than once. We project Butler to rack up 43+ minutes in Game 1 this time around too.
Al Horford OVER 2.5 Stls+Blks
The ageless big man has played an essential role in Boston's defensive success, averaging 3.5 combined steals and blocks per game in 13 postseason contests.
He's logged three or more steals and blocks in 10 of those games and had success against Miami last year in those categories as well.
After turning back the clock amid yet another playoff run, we like Horford to continue his tenacious defense to begin the conference finals.