Boston outscored Miami in three of the four quarters during Game 1, as Joe Mazzulla highlighted in his press conference, but was undone by the highest-scoring quarter in Heat franchise history as the visiting team had a Warriors-esque third period en route to stealing a victory.
Both teams shot better than 51% from the field as they blew past the projected total to combine for 239 points, while the Heat won outright as 8.5-point dogs.
Jimmy Butler, aka Himmy Butler, aka Playoff Jimmy, poured in 35 points to lead the Heat, giving him the most playoff games with 35+ points since the 2019-20 season (13), and six players on the team scored 15+ points. Miami has now won the first game in each series against Boston dating back to the Eastern Conference Finals played in the bubble.
For the Celtics, Jayson Tatum scored 30 points with seven rebounds, and Jaylen Brown added 22 points, nine rebounds, and five assists while being the only Boston player with a positive plus/minus.
Is a 3-0 start to the ECF good? We swept the board in Wednesday's Game 1, and each of our plays crossed the over threshold in the fourth quarter without room to spare. These are the slim margins we have to work with; this time, the dice landed in our favor.
After a hot start, we present Friday's prop card for Game 2 with aspirations of maintaining that momentum.
Featured Sportsbook Offers for NBA Playoffs

$100 in Free Player Props
Promo Code: EWB
18+. Please gamble responsibly. Gambling problem? Call 1800-GAMBLER.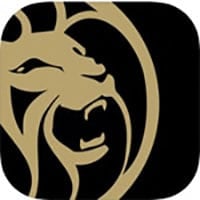 $1,000 First Bet Offer
Use Bonus Code EWBET1
21+. Please gamble responsibly. Gambling problem? Call 1800-GAMBLER.
Caleb Martin OVER 9.0 Points
Martin has scored in double figures during eight of Miami's 12 playoff games in 2023, including the 15 points he scored in Game 1.
He's averaged 11.6 points per game in three matchups with the Celtics on the road dating back to the regular season and saw his most minutes in Wednesday's victory since Game 2 of the Heat's second-round series against the Knicks.
All four games where Martin has reached the 15-point scoring mark have occurred on the road this postseason, including both Game 2s against Milwaukee and New York a few weeks ago. We like Martin to keep that streak going after watching him expose holes in Boston's defense on Wednesday.
Jayson Tatum OVER 9.5 Rebounds
Over the first two rounds of the 2023 playoffs, Tatum posted back-to-back series with a double-digit rebounding average for the first time in his career. This tracks with his regular season output, too, as Tatum has increased his rebounding numbers every season, leading up to his 8.8 boards per game in 2022-23.
Of the four times in these playoffs where he didn't reach the 10-rebound milestone, Tatum did so in the following game three times.
After taking flak from the media for not attempting a shot in the fourth quarter in Game 1, we expect a different version of Tatum to hit the court in Game 2 and believe that translates to his 10th double-double.
Bam Adebayo UNDER 1.5 Blocks+Steals
The Heat's big man is known for his length, athleticism, and ability to guard multiple positions at an elite level.
That narrative has not consistently translated to success in these areas of the box score during the playoffs, where Adebayo has achieved 2+ combined blocks and steals just six times in 12 contests.
It was feast or famine for Bam in last year's ECF against Boston, where he had five games with one or fewer blocks+steals and two games with four or more. That gives us the confidence to fade a play that, on the surface, looks like a no-brainer.