Sunday retakes its rightful position as the main source of NFL action this weekend, with 14 of the 16 games taking place on New Year's Day. The Dolphins and Patriots meet with the last AFC playoff spot hanging in the balance.
The Panthers travel to Tampa Bay to see if they can snatch the division lead from the Bucs after a coaching change and late-season surge. The last game in the spotlight outside of the night game features the Packers hosting the Vikings while being just a half-game out of the 7th seed in the NFC.
There is plenty at stake for Week 17 as the regular season's penultimate round of games kicks off. There's nothing we can do but own up to the 0-3 reverse sweep from last Sunday's props.
Tua Tagovailoa threw a touchdown pass on the Dolphins' second drive of the game and then did not find the end zone again in a Miami loss to Green Bay. Baker Mayfield sliced and diced the Broncos' secondary, and Latavius Murray faded out of view in a lopsided Rams victory that cost us our final two plays.
All we can do is reset, prepare, and deliver another round of player props for Week 17's Sunday action to improve and get back to our winning ways. Those three best bets are presented below.
Featured Sportsbook Offers for NFL Week 17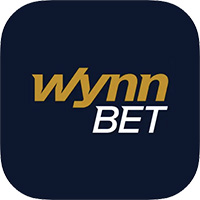 Bet $100, Get $100 Free
Promo Code: XEWB4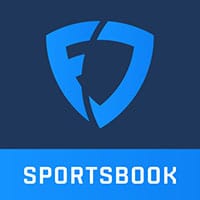 $1,000 No Sweat First Bet
No Code Needed
Tyler Allgeier OVER 75.5 Rushing Yards
The rookie running back from BYU is surging recently as the leading man in the Falcons' backfield. He's averaging 75 yards per game and 5.9 yards per carry in his last five appearances and now boasts the 10th-best rushing average in the NFL this season at 4.9 yards per attempt.
The Cardinals' run defense is in the top half of the league but has allowed 122 rushing yards per game in their last five, including 159 yards to the 49ers and 168 to the Broncos.
If Allgeier sees 15+ carries for the third straight week, we are confident he'll eclipse this total for those who tail.
Kirk Cousins OVER 266.5 Passing Yards
Cousins and the Vikings have been relying heavily on their passing attack to carry them to victories in a move that resembles what the Buccaneers' offense has become. In their last three games, 85% of Minnesota's offensive yardage has come through the air as opposed to on the ground.
Cousins is averaging 395 passing yards per game during that time, and the team as a whole is managing just 66 rushing yards per game. We expect this to be the case against the Packers, given that Green Bay is 3.5-point home favorites over a team with five more wins on their schedule this season.
The Vikings could be playing from behind in this one, and that bodes well for Cousins' stat line. Garbage time is his time, and we like Cousins to approach 300+ yards passing again in Week 17.
Chris Godwin OVER 6.5 Receptions
Godwin leads the Bucs in receptions by more than 20 to the next player on the team and has only become a bigger part of this offense as the season has progressed.
He has eight games with 10+ targets this season and saw a season-high 13 in Tampa Bay's Week 5 matchup with Carolina. He hauled in seven of those for catches.
Godwin is averaging over eight receptions per game over the last five weeks and should continue to see the bulk of Tom Brady's targets in a pivotal game for the Bucs' playoff hopes. Play the over on his receptions total Sunday afternoon.
Bonus Bet: Deshaun Watson UNDER 220.5 Passing Yards
Why in the world is this number so high? Watson has only played in 4 games since returning from his extended suspension. He's only thrown for over 200 yards in 1 of those outings (vs Cincy in Week 14).
This Washington defense is no joke and will be a tough matchup for Watson and Cleveland's passing offense. The Commanders only allow 198.6 passing yards per game, which ranks a respectable 7th in the league. Washington also ranks 9th in the league in sack rate, so don't expect Watson to have all day to throw.
Our numbers project that Watson will end up with 193 passing yards in this one. That tells us that there's a ton of value in taking this Under. Best of luck!