Saturday is always the busiest day on the college basketball betting board. With a card that has over 140 games on it, it can be difficult to figure out where the value lies. Our goal with this article is to help with that.
We've broken down the entire college basketball card for you. We've already given out three best bets in our previous article, but here are 3 more college hoops best bets for Saturday, February 19.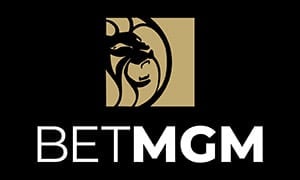 Bet $10 on Any CBB Game, Get $200 Free
Whether your bet wins or not!
Utah Utes at California Bears
Utah took the 1st meeting 66-58 in early December on their home floor. After trailing by 6-points at halftime, the Utes took control in the 2nd half and flipped the script to take the 8-point win. Both Gach of Utah led all scorers with 19 points. Branden Carlson finished with 12 points for the Utes in that game as well.
The Utes have gone 2-2 over their last 4 games, which may seem like it is not a big deal. However, this comes after the Utes lost 10 straight games and looked to be giving up on the year. Both of their recent wins came with them holding opponents to 60 or less. Utah will need a strong defensive effort against the Bears on Saturday. It may become a defensive struggle as Cal's defense should be able to hold this Utah offense in check.
Similar to Utah, Cal had lost 10 straight games prior to picking up 2 wins in their last 3 games. They won a close one by two on the road at Oregon State and followed that up with a huge upset win at Oregon 78-64 as double-digit underdogs. On Thursday, the Bears came back to Earth when they were handed an 8-point loss at home to Colorado.
Key Betting Trends for Utah at Cal
Both of these teams coming into this game with losing records. However, Cal has been tough at home with a 9-7 mark. Utah has struggled on the highway all season long with a 2-9 record. Here are some other trends to consider for this PAC 12 showdown:
Utah is 1-4 ATS in their last 5 games against California.
Utah is 2-6 ATS this season as a road underdog.
Cal is 8-3 ATS this season as a home favorite.
Cal is 10-5 ATS this season after a loss.
Best Bet: Cal Golden Bears +1.5
Despite their recent loss to Colorado, Cal has been playing their best basketball in conference play this season. I do not see Utah being able to pick up back-to-back road wins here and the Bears are in a revenge spot. In a game that should favor defense, the Bears are the stronger of the two and will get the job done at home.
La Salle Explorers at UMass Minutemen
Saturday in the A-10, fans will pile into the Mullins Center to watch their UMass Minutemen (11-13, 4-8) attempt to score their 2nd win over the visiting La Salle Explorers (7-16, 2-11). In their previous meeting, UMass trailed by 10 at the break but worked all the way back to turn the tides and grab a 77-71 road win. Despite shooting 6.5% less from the field, UMass used their rebounding edge of 17 to help lift them to victory. Rich Kelly dropped 21 in the win while the Minutemen were without their top scorer, Noah Fernandes.
In their latest 90-64 loss at St. Louis, the Explorers fell behind 23-13 early in the game and things only got worse. They did have success in forcing 16 Billikens turnovers but were outrebounded by 19 and played seemingly no defense. The Billikens were able to shoot 10 of 16 from long distance and 64.3% from the field overall. Clifton Moore and Jack Clark did all they could by combining for 38 of the Explorers' 64 points, but it was not nearly enough in the loss.
In the UMass 83-71 loss to the Bonnies on Wednesday, the game was back and forth the entire 1st half. UMass took a one-point lead into the break, but with the score tied at 43, the Bonnies went on a 16-5 run to create some separation that they never relinquished. UMass committed 15 turnovers in the loss, while the Bonnies shot 50+% from the field. Fernandes and Kelly each scored 14 points, although Kelly did so with 8 less shots. TJ Weeks Jr led the Minutemen with 19 points and 6 boards.
Key Betting Trends for La Salle at UMass
UMass has scuffled at times this season, but they've covered 7 out of 12 home games. La Salle is only 8-13-2 ATS this season. Here are a few trends to consider for this game:
La Salle is 0-5 ATS in their last 5 games against UMass.
La Salle is 1-8 SU in their last 9 games.
UMass is 3-1 ATS in their last 4 games following a loss.
UMass is 7-1 ATS in their last 8 games when playing at home against La Salle.
Best Bet: UMass Minutemen -5.5
La Salle is not playing at a level I feel comfortable backing. Don't get me wrong, UMass is not a team that makes me excited to play but, in this matchup, I believe they are the right side. They were able to handle this Explorers team on the road without their best player in the last meeting, so they should be able to score an even larger victory at home with Fernandes in the lineup. UMass will use their 3-point shooting, which is 6th best in the country, to get this win and cover. La Salle is 334th in perimeter defense and will not give the Minutemen much push back.
Dayton Flyers at St. Joe's Hawks
The Dayton Flyers (18-8, 10-3) head to the Hagan Arena on Saturday to take on the St. Joe's Hawks (10-14, 4-9). This will be the 1st meeting between these two on the season and will serve as either a streak snapper or extender. The Flyers are currently on a 3-game win streak, while the Hawks are on a 3-game losing streak.
The Hawks like to speed their opponents up with their defense, while the Flyers are comfortable at a slower offensive pace. This should serve as a game within the game that could end up being the difference for who comes out on top.
The Flyers are currently 3rd in the conference and in a tight race for the regular season A-10 title. As good as the Flyers have been this season, they are a pedestrian 4-4 on the road. On paper, this should be an easy win for Dayton, but games aren't played on paper and they will need to avoid complacency as they head to Philly.
St. Joe's has been the top team in A-10 play in opponents 3-point percentage. They have held teams to just 29% from deep all season. This will be key in Saturday's game as the Flyers have shot over 41% from distance this season. The Hawks will need to do all they can defensively, since the Flyers rank 1st in the conference in defense, the Hawks will likely struggle to score at or above their average.
Key Betting Trends for Dayton at St. Joe's
Dayton has had a tremendous season, and they look to be one of the top teams in the A-10. St. Joe's has had a disappointing season so far, but they've been solid at home with an 8-5 record. Here are four other trends to mull over for this game:
Dayton is 3-1 ATS this season as a road favorite.
Dayton is 4-1 ATS in their last 5 games.
St. Joe's is 1-3 ATS this season as a home favorite.
St. Joe's is 0-2 ATS in their last 2 home games.
Best Bet: Dayton Flyers -6.5
St. Joe's has been faltering in the latter portion of the conference schedule. Dayton is still at the top of the standings and has 3 extremely winnable games prior to finishing up with Richmond and Davidson. The Flyers will be focused on the task at hand on the road here and be dominant on the defensive end. I expect the Hawk's defense to keep them in the game early but Dayton should pull away in the 2nd half.