After back-to-back losing days, we are trying to get the train back on the tracks. Once again, the Cubbies were our only winner yesterday as we stumbled to a 1-2 record. It was definitely shocking to see both the Astros and the Dodgers lose again to two bottom dwellers but hey, that's baseball.
Even with the rough start to the week, we are still sitting pretty overall with a 53-35 record. Let's build on that with 3 MLB best bets for Wednesday, July 27. Keep in mind that two of these games have early start times.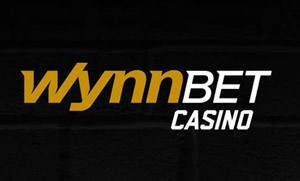 Bet $50, Get $200 Free
At WynnBet Sportsbook
Twins over Brewers
Best Available Odds: +176 at DraftKings
We love Corbin Burnes but this price is way out of hand. Though the Brewers have the starting pitcher edge with Burnes on the hill today, we actually have the Twins rated quite a bit higher as a team. We also like that the Twins hitters put the ball in play way more often than the Brewers hitters do.
Chris Archer hasn't pitched badly for Minnesota this season as he's got an ERA of just 3.41. We also like that Archer only has a WHIP of 1.10 over his last 3 starts, which means he isn't giving many free passes. Burnes is a beast, but we'll take a shot with the Twinkies and hope for a bomb from Byron Buxton or Carlos Correa.
White Sox over Rockies
Best Available Odds: -133 at Unibet
The White Sox have not lived up to expectations this season but they're still in the thick of things as far as the AL Central division is concerned. They are only three games out of the division lead and have won seven of their last ten games. The South Siders will send Lucas Giolito to the mound and he's had a rough go of it at times this season.
The big right-hander is only 6-6 with a baffling ERA of 5.12. Even still, Giolito has excellent stuff and he strikes out a ton of hitters (104 Ks in 91.1 IP). None of the Rockies hitters have had any luck against Giolito in their careers, which is also a plus for us.
We also like that Rockies starter Antonio Senzatela has pitched terribly this season during day games (1-2, 5.63 ERA). Giolito has actually pitched more effectively during day games this season (2-1, 4.50 ERA). We'll roll with the ChiSox and hope that trend holds true.
Yankees over Mets
Best Available Odds: +160 at PointsBet
(GULP) Are we really going to fade Mad Max Scherzer? At this price, absolutely! Scherzer is a workhorse and he continues to be one of the best pitchers in baseball. However, we'll take this Yankees lineup at +160 against anyone, even though Giancarlo Stanton was recently put on the IL with an Achilles injury.
Domingo German was roughed up in his season debut for the Yanks but this line is an overreaction to just one bad start. German isn't great but he's nowhere near as bad as his 15.00 ERA. We think the Yankees have a more powerful lineup and a better bullpen than the Mets, which are two huge advantages for us.
We'll bank on Scherzer going his usual six dominant innings but for Aaron Judge or Anthony Rizzo to punish this Mets bullpen to avoid the sweep. Give us the Yanks at the big plus money price. Thanks for reading and best of luck with your Wednesday action!