Yesterday was one of those glorious handicapping days where the games fell almost just like we expected. The Phillies tried to blow a 5-run lead in Game 1, but they held on to get the day started off on the right foot. Our bets on the Rangers, Pirates, and Cubs also came home as winners.
Our only loser was on the Houston Astros. The defending world champs have struggled to get into any rhythm early in the season. We'll have to be careful with them, at least until Jose Altuve comes back.
Ready for some daytime baseball action? We're looking to build on last night's 4-1 record. Here are 3 MLB Best Bets for Wednesday, April 19. Let's do this!
Featured Offers for MLB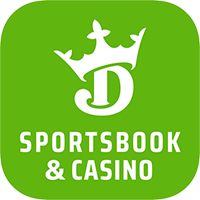 Bet $5, Get $150 in Bonus Bets
If Your Team Wins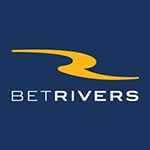 Get Up to a $500 Bonus
No Code Needed
21+ to Wager. Gambling Problem? Call 1-800-GAMBLER.
Tampa Bay Rays vs Cincinnati Reds
Best Bet: Rays -1.5
As we mentioned yesterday, we aren't huge fans of playing too many run lines. However, there are some exceptions, and we think the Rays meet those criteria today. Getting this run line at Caesars for -140 seems like a bargain.
Tampa Bay is still the hottest team in baseball, with a 15-3 record that has to scare Yankees and Blue Jays fans. Today the Rays will face the Cincinnati Reds, who are just 7-10 on the young season. The Reds will send Levi Stoudt to the mound, and today will be his big league debut.
Stoudt has a good fastball, but scouting reports say his future is more likely in the bullpen. He'll be going up against Drew Rasmussen, who has pitched well for Tampa so far. Rasmussen has a FIP of 2.56 and a hard-hit rate of only 21.4%. Look for the Rays to get up big early in this one and never look back!
Chicago Cubs vs Oakland A's
Best Bet: Cubs (-154)
The Cubs came through for us pretty easily last night, and we'll run it back with them today. The South Siders will send Justin Steele to the hill, and his 2023 campaign has gone remarkably well so far. The 6-2 southpaw is 2-0 with a tiny ERA of 1.42 and a WHIP of 0.84.
Steele's hard-hit rate has also been impressive, as it's currently at 27.7%. That tells us that Oakland's lineup should be severely overmatched against him. We're expecting Steele to work deep into this game while leading the Cubbies to another easy victory.
Oakland hasn't announced a starter for this game yet, but we don't think that matters. The A's are just 3-15 on the season, and the morale in the clubhouse has to already be pretty low. Let's lay the moderate price on Chicago.
Atlanta Braves vs San Diego Padres
Best Bet: Braves (-115)
To wrap things up, let's ride with the Braves, who are on one heck of a winning streak. Atlanta has won 8 in a row, and the offense has really come to life of late. Matt Olson, Sean Murphy, and Ozzie Albies all homered last night, and we think they'll see some nice pitches to hit today against Nick Martinez.
Speaking of Martinez, he's had a rough start to 2023. His hard-hit rate is only 28.1%, but his FIP is a whopping 6.72. Albies, Olson, Marcell Ozuna, and Eddie Rosario have all homered off of Martinez in their careers.
Charlie Morton is getting on up there in age, but he really had his killer curveball working against Kansas City in his last start. The Padre hitters have hit Morton pretty well, but Atlanta is playing lights out. There's no way this line should be so close to a pick 'em. Take the Bravos!