Happy Friday y'all! We passed on yesterday's card, partly because it was a light slate and partly because we were reeling from that awful 0-3 reverse sweep on Wednesday! Watching both the Yankees and White Sox lose in the bottom of the ninth was particularly painful.
After a sizzling June, July has been a tough month for us. Our hope is that everyone has practiced good money management, as the overall record remains a solid 53-38. Let's finish July strong with 3 MLB best bets for Friday, July 29.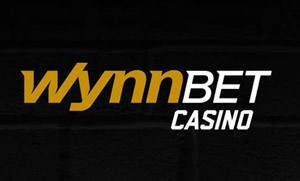 Bet $50, Get $200 Free
At WynnBet Sportsbook
Marlins over Mets (F5)
Best Available Odds: +100 at BetMGM
We took the first five innings with Miami just because their bullpen is likely depleted after yesterday's crazy win over the Reds. Anytime we see a stud like Sandy Alcantara at a cheap price it gets our attention. This kid's stuff is almost unhittable, as evidenced by his league-leading 1.81 ERA.
The Mets are by far the better baseball team but we think Alcantara will shut down their lineup as he did back on July 10. During that start, Alcantara threw seven scoreless innings while not allowing any fly balls. We'll ride with the Fish in the first five innings and hope that their lineup can get some runs off of Mets starter Chris Bassitt.
Orioles over Reds
Best Available Odds: -130 at BetMGM
This one isn't on the board at a lot of shops because Baltimore still hasn't announced a starting pitcher. That doesn't bother us in the least as this play is mainly against Cincy starter Mike Minor. The 34-year-old lefty has had a rough go of it this season with just a 1-7 record and a lofty ERA of 6.65.
It's pretty amazing what the Orioles have been able to accomplish so far this season. They're 50-49 and are currently only three games out of an AL Wild Card spot in the playoffs. The crazy thing is that Baltimore has done this against what we feel has been the toughest schedule in all of baseball.
Regardless of who starts for Balty, we love their huge bullpen edge in this game. O's relievers have an ERA of only 3.01 and a WHIP of only 1.18. In contrast, the Reds bullpen has a pitiful ERA of 5.21 and a fairly high WHIP of 1.45. We have the O's winning this one by a large margin.
Dodgers -1.5 over Rockies
Best Available Odds: -140 at WynnBet
The Boys in Blue burned us earlier in the week but we'll come back with them again tonight against the Rockies. The Dodgers busted out of their hitting slump yesterday in a 13-0 route of Colorado. We expect this lineup to continue that hot hitting in the thin air of Coors Field.
We love fading Chad Kuhl in this spot tonight, even though he shut down the Dodgers back on June 27. Since that start, Kuhl has looked lost on the mound. He's allowed 17 runs over his last 17 innings, which is not a good sign against a stacked lineup like the Dodgers.
On the other hand, Julio Urias has been a magician over the last month and a half. The 25-year-old lefty is 6-0 over his last seven starts and his command has been on point. We'll back the Dodgers to win this one by at least two runs.
Have a fabulous Friday everybody! Let's make it a winning start to the weekend!