While most of the sports betting world is focused on the NBA Playoffs, it's MLB season for the few baseball purists left among us. We had a decent 57-45 run last year and hope to build on that success in 2023. For those that are new to our column, we typically have 2 to 4 MLB best bets each weekday.
If you've never bet on baseball before, let us be the first to tell you that it's a major league grind! Whoever coined the phrase "Patience is a Virtue" must have been an MLB bettor. Be prepared to bet conservatively and never get too high or too low.
After a bumpy 6-8 start with our baseball props, we turn our focus to MLB best bets. Here's who we like for Friday, April 14. Let's make it a fabulous Friday!
Featured Sportsbook Offers for MLB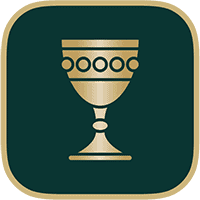 Bet $1,250 on Caesars
Promo Code: BVFULL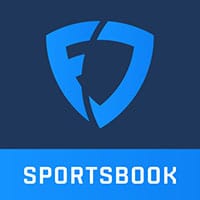 Bet $5, Get $150
Paid in Bonus Bets
San Francisco Giants vs. Detroit Tigers
Giants (-148) over Tigers
This is more of a fade of Detroit than it is an endorsement of San Francisco. This Tigers club flat-out stinks, so much so that our projections only have them winning 63 games this season. The fact that manager AJ Hinch had to yank Javy Baez out of the game last night because he forgot how many outs there were tells you all you need to know!
The Giants aren't going to be world-beaters this season, but we're thinking they'll flirt with .500 most of the season. They have some decent pop in their lineup with guys like Brandon Crawford and Joc Pederson. San Fran will definitely have the pitching advantage tonight with Sean Manea (4.50 ERA, 1.00 WHIP) facing Joey Wentz (10.29 ERA, 1.43 WHIP).
Our numbers made this line San Fran -165, so we see some definite value in this number. Detroit is only averaging 3.08 runs per 9 innings, which ranks 30th in the league. Take the G-Men!
Tampa Bay Rays vs Toronto Blue Jays
Rays (-125) over Blue Jays
Will this Tampa squad ever lose? They remind me so much of the Oakland A's team during the Moneyball days that won 20 in a row! The Rays' 13-0 start has put the Yankees and the Jays on notice that the AL East will be a dogfight this season.
Not only do the Rays have some obvious momentum, but they'll also have the starting pitcher advantage in this game as well. Drew Rasmussen has some sick stuff, and he's yet to even give up a run this season. Jays starter Jose Berrios has been a human gas can to start 2023, with an ERA of 11.17 and a ridiculous WHIP of 1.86.
Tampa also has a dynamic bullpen, which is also a nice edge in our favor. Look for Randy Arozarena (.314 BA and 3 HR) to continue his hot hitting en route to another Rays victory. Lay the small number!
Los Angeles Angels vs Boston Red Sox
Red Sox (+104) over Angels
The Angels should have an above-average season in 2023, but we don't think they should be favored in this game. Our projections have these teams as almost equal, so we'll jump on the plus money with the BoSox.
Los Angeles will have the starting pitcher edge with Patrick Sandoval on the hill, but this Boston team is actually hitting lefties better than righties so far this year. The Red Sox are averaging 6.13 runs per 9 innings against left-handers. Rafael Devers is also off to a torrid start with 5 homers and 12 RBI.
Tanner Houck will get the ball for the Red Sox, and he's a righty. Interestingly enough, this Angels team is only hitting .213 against righties compared to .306 against lefties. We'll ride the BoSox and hope that Houck will keep Ohtani and Trout under wraps.