We are back to tackle another massive Saturday CBB slate as the regular season dies down and we approach conference play. There will be many eyes and dollars on this slate with the NBA season on pause and the NFL coming to a close.
With so many games on a Saturday college hoops card, there are usually some good value spots to attack. Here are 3 college basketball best bets for Saturday, February 19.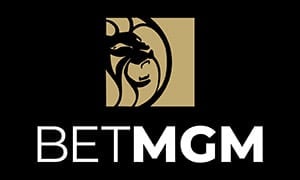 Bet $10 on Any CBB Game, Get $200 Free
Whether your bet wins or not!
Wofford at Furman (-5.5)
Furman has been great this season, although their recent loss to Chattanooga likely put the Southern Conference crown out of reach. That being said, this Furman team is still the best in the conference in both offensive and defensive efficiency (per KenPom). Furman is a strong rebounding and shooting team.
Wofford, on the other hand, has struggled offensively in Southern conference play. The Terriers play at one of the slowest paces in the league, but they have tried to play a little quicker in conference play to combat their extreme inefficiency on offense. I think -5.5 is a generous opener and Furman should be laying quite a few more points at home against a local rival.
This game should have a good turnout at "The Well" in Greenville, SC. Furman is no stranger to slowing down the pace so Wofford's crawling style should not be an issue for the Paladins. I don't think Wofford is efficient enough to hang with Furman in this one.
The Play: Furman -5.5 (good through -6)
Alabama at Kentucky (-6.5)
Does Alabama consistently get too much love from the oddsmakers? Fading Alabama under Nate Oats these past few seasons has not been a profitable endeavor. While Alabama has increased the quality of their program tremendously, this year's roster just isn't quite as good as year's past. Alabama's athletic style has pushed the pace on their opponents and they've picked up huge wins against Auburn, Houston, Gonzaga, and Tennessee.
However, it's been such an up and down season for the Crimson Tide. They can match their Quad-1 wins with losses against Mizzou, Georgia, Iona, and Davidson. Now going up against Kentucky, I think that Alabama will be outclassed. They were one-point favorites at home against Kentucky earlier this month, where they lost by 11.
The Crimson Tide was an abysmal 3-30 from the three-point line in that game. While regression suggests that they will improve from behind the arc, the overall season numbers aren't too promising. Alabama shoots a ton of threes but they simply don't make many overall. 10% might be an anomaly but there's enough data over the course of the season to suggest that they are just taking way too many bad threes.
Books have adjusted from the last game and have moved to -6.5 as the opening line. I feel that this line shift is not drastic enough. Taking away home court, it's only implying the Wildcats are 3-4 points better than Alabama, only about a 1-2 point adjustment from last game. Alabama is capable of quick scoring runs, so they will never be out of this one, but Kentucky has already executed against them on the road and should do so again at home.
The play: Kentucky -6.5 (good to -8)
North Texas at UAB (-4.5)
Conference-USA's best matchup up is in Birmingham as the North Texas Mean Green look to get some road revenge against a talented UAB squad. This is a classic stylistic clash between the league's fastest team (UAB) and the slowest (North Texas). UAB was able to beat out North Texas in a lower-possession game back in early January, but have dropped a few winnable games after an impressive non-conference run and a strong start to conference play.
North Texas has certainly found its footing, with UAB as the only blemish on its conference resume. I can't say I'm too bullish on this UAB team because they simply take too many bad shots. They shoot a large percentage of mid-range jumpers and oftentimes that leads to isolation/contested jumpers. Playing at their speed, they also have a tendency to do this early in the shot clock.
I don't think those are positive attributes for an offense going against a "grinder" type of team in North Texas, who is looking to muck up the game and slow down the pace. UAB's defense has been average and North Texas' offensive approach should help them continue to be the #1 offense in terms of efficiency in the C-USA.
The Mean Green usually gets the ball in the paint for easy buckets, or they shoot high percentage three-pointers as one of the best 3pt% teams in the conference. In a revenge spot, I think North Texas is simply catching too many points in a game that they could win outright.
The play: North Texas +4.5 (good to +3. Don't be afraid of a little moneyline sprinkle)