We were treated to some incredible finishes last weekend on fight night. After getting a positive test result figured out, Josh Quinlan made a statement by delivering a devastating KO to Jason Witt, who has yet to take a punch and remain standing. That was followed by Tyson Nam making a return to the octagon in style by KO'ing Ode' Osbourne in the 1st with a vicious strike.
Priscila Cachoeira and Azamat Murzakanov made statements with KO wins themselves. Gerald Meerschaert looked to have a KO victory himself before grabbing the neck of Bruno Silva in a guillotine choke for a submission victory.
Our plays finished 1-2 with both losses looking like wins early on in the matchups. David Onama looked to have Nate Landwehr put away late in the 1st and we were about to cash our +250 ticket on Onama in the 1st via KO. However, we were instead treated to possibly the fight of the year, as Nate weathered the storm and exchanged incredible combos with Onama the rest of the way to a majority decision victory.
Our underdog play on Charlie Ontiveros looked solid early, as he was using his reach advantage to pepper Benitez with jabs and kicks until he was caught with a low blow. As soon as the fighters re-engaged, Benitez took over and scored a KO win.
Luckily, our parlay of the night came through as Azamat looked all the part in his KO victory and Marlon Vera did the same after losing the 1st 2 rounds to Cruz. Vera used a nasty left kick off a faint of a right cross to score the KO win. Here are our 3 best bets for UFC 278!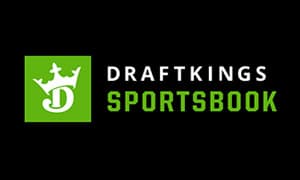 Bet $5, Get $200 Instantly
Use Promo Code 200BV1
Parlay of the Night: Pedro, Costa, and Usman
Best Available Odds: -115 at DraftKings
We are taking our 1st ever 3-fighter-parlay for the parlay of the night here. It is certainly not something that we typically endorse but we simply don't trust any other favorites to lay in this parlay.
Pedro should simply have no issue with Hunsucker and was added to just drop the juice down from -160. We really like Costa and his new body in this matchup with the returning Luke Rockhold. Luke is coming off an over 2-year layoff after being KO'd in back-to-back fights to Romero and Blachowicz.
We respect the fact that he took this tough fight but Costa is in the best shape of his career and has some of the heaviest hands in the business. He is likely to score a KO victory but the decision wouldn't hurt us here.
Speaking of KO's, Kamaru Usman is likely going to be looking for a finish in the rematch here against Leon Edwards. After securing a decision victory a number of years ago, these 2 fighters are much different now, and both in a positive way.
Leon Edwards was unable to put a fading Nate Diaz away in his last fight and will be facing an extremely large jump in talent here against Usman. Edwards will be at a disadvantage on the mat if it gets to wrestling but we believe Usman is going to use his newfound striking ability to get this victory.
Underdog of the Night: Jose Aldo
Best Available Odds: +115 at FanDuel
Jose Aldo has been on a very understated run as of recent. After losing to Petr Yan in July of 2020, he has gone on to score decision victories over 3 of the toughest opponents the Bantamweight division has to offer. Marlon Vera was his 1st victim at the end of 2020, followed by Pedro Munhoz in the middle of 2021, and most recently Rob Font was defeated in late 2021.
The latter being the current #5 and #7 ranked fighters in the division. And we all saw what Vera is capable of after getting the main event win last weekend. Aldo should be able to stuff Merab's strong takedown offense and continue to score with his superior striking, which is likely to end in another decision. The +250 price on Aldo by decision is certainly worth a sprinkle here as well.
Bonus Play: Tybura & Romanov to Go the Distance
Best Available Odds: +120 at DraftKings
These 2 heavyweights certainly have the punching power to get a KO victory, but they also have some strong chins. However, we actually believe this will turn into a grappling contest more than a slugfest.
Even if they are exchanging strikes, the likelihood that they will punch themselves out is going to be rather high. We like the plus money we can get in this matchup that may end up being a bit boring for non-grappling fans.