The Colorado Buffaloes will take on the Washington Huskies to begin the 2023 PAC 12 Tournament on Wednesday, March 8, at 3 PM Eastern. That's the first of 4 tournament games that day, with the action concluding with a matchup between Oregon State and Arizona State. The PAC 12 Network will carry all four games that day.
Caesars currently has the UCLA Bruins as the favorites to win the PAC 12 Tournament with odds of +140. The Arizona Wildcats are close behind with odds of +180.
Ready to get in on the action? Check out our PAC 12 Tournament preview below, as well as our best bets. Let's find some winners!
Featured Sportsbook Offers for March Madness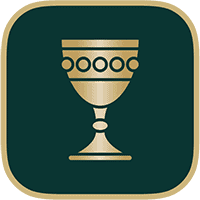 Bet $1,250 on Caesars
Promo Code: BVFULL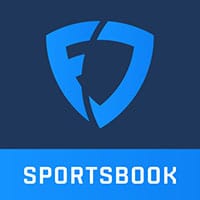 No Sweat First Bet of Up to $1,000
Win or Get Bonus Bets
Best Bet to Win PAC 12 Tournament: UCLA Bruins
Best Available Odds: +150 at FanDuel
UCLA is the 1 seed here and does not provide a ton of value for us. However, we believe they will get the job done here. They are an extremely impressive 9-2 on the season on the road, which is usually a good sign for a team that is heading to play on neutral sites.
They should have no problem with Washington or Colorado, although the Buffaloes do have a tough defense and played them tough twice this season. They would then likely face Oregon, who they beat in both previous meetings, before heading to the finals.
This Bruins team is 2nd in the country in adjusted defensive efficiency and 22nd in offensive efficiency. They fit the mold for a true national title contender with those numbers. They have strong veteran leadership in Jaime Jaquez Jr and Tyger Campbell.
Together, they are one of the best big man/guard combos in the country. Jaylen Clark has come into his own this season and has taken strides in the right direction. Mick Cronin will have this Bruins team motivated to make a statement in Vegas.
Value Bet: Arizona State Sun Devils
Best Available Odds: +2000 at Caesars
The Sun Devils were over .500 on the road this season (7-6) and are the 6 seed here in the Pac-12 tourney. They face Oregon State in the opening round, which they defeated in both games in this season's series. They would then get USC, who they just ended their regular season against in a 68-65 close loss on the road.
ASU will need to make a run with their defense here. They are 29th in the country in defense and 16th in opponents' effective field goal percentage. They have a balanced scoring attack, with 5 players averaging double-digits and a 6th at 9.3 per game.
DJ Horne has been the top guy lately, averaging 17 per game over his last 3. Horne and the Sun Devil defense could make a splash here in Vegas.
Value Bet: Colorado Buffaloes
Best Available Odds: +5000 at Caesars
Like ASU, Colorado has a tough defense and ranks only behind UCLA. We all remember the runs that the Bruins and Washington State had in previous years, it could be the Buffaloes' turn.
They are big underdogs in the tournament, but the Pac-12 has always seemed to feature a longshot in their conference tournament. They would need to topple 1-seeded UCLA, which is unlikely, but at 50:1, it's worth a shot.
They rank 16th in the country in defense and are tough on the glass. KJ Simpson and Tristan Da Silva are averaging an identical 15.9 points per game on the season.
Together, they lead the Buffaloes in scoring and are in the mix of the top rebounders on the team. If their ability to play lockdown defense holds true, they could pull off some upsets to get to the semi-finals, where we would be happy to hedge our bet.