Last season, 17 batters hit a home run on 5% or more of their at-bats. That number was the fewest since 2015, displaying a shift in the power balance back toward pitchers for at least one season. New York Yankee Aaron Judge was the major exception, and he hit the most home runs in the league by a wide margin in record-breaking fashion.
His breakout season led to a massive contract extension in New York that will run through the 2031 season. It's scary to think what the game will look like after another decade of evolution, but it will be fun to see if Judge can come close to the mark he set last year.
The other top hitters in the game hope to challenge the big righty for the home run crown this season, but how much chance do sportsbooks give those players to unseat Judge? We'll recap last season's runaway battle for power-hitting supremacy, along with previewing the top contenders and long shots to hit the most homers in 2023 before capping it off with our best bets.
2023 MLB Home Run Leader Odds
Latest Odds from CaesarsSportsBook
| Player | Odds |
| --- | --- |
| Aaron Judge | +425 |
| Pete Alonso | +700 |
| Yordan Alvarez | +900 |
| Mike Trout | +1000 |
| Kyle Schwarber | +1100 |
| Matt Olson | +1400 |
| Vladimir Guerrero | +1400 |
| Shohei Ohtani | +2000 |
| Austin Riley | +2500 |
| Ronald Acuna Jr. | +2500 |
| Giancarlo Stanton | +3000 |
| Juan Soto | +4000 |
| Fernando Tatis Jr. | +4000 |
| Rafael Devers | +4000 |
| Julio Rodriguez | +4000 |
| Kyle Tucker | +4000 |
| Byron Buxton | +4500 |
| Jose Ramirez | +5000 |
| Mookie Betts | +5000 |
| George Springer | +5000 |
| C.J. Cron | +5000 |
| Manny Machado | +6000 |
| Rowdy Tellez | +6000 |
| Adam Duvall | +6000 |
| Joey Gallo | +6000 |
| Bryan Reynolds | +8000 |
| Salvador Perez | +8000 |
Recapping 2022 Home Run Leaders
The 2022 home run race was decided well before the end of the season, as Judge broke Roger Maris' American League record with 62 homers. That number is the 7th-most in a season in baseball history and the first time a player has hit 60+ since Barry Bonds and Sammy Sosa in 2001. Judge appeared in 157 of New York's 162 games and narrowly missed out on a Triple Crown by tying for the league lead in RBI (131) and finishing 2nd in batting average (.311).
Los Angeles Angel Mike Trout hit 40 long balls, the third season of 40+ in his career, to finish runner-up in the AL. He was followed by Houston's Yordan Alvarez with 37.
Philadelphia's Kyle Schwarber led the National League with 46 home runs, a new career-best mark for him, with New York Met Pete Alonso (40) and Atlanta's Austin Riley (38) rounding out the top three.
2023 HR Leader Favorites
The defending champion stands alone atop the odds sheet early in the 2023 season. Judge is the +250 favorite to repeat as Major League Baseball's home run leader, and the Yankee captain would be the first since José Bautista in 2010-11 to do so.
According to oddsmakers, the American League boasts four of the top five projected home run hitters. Toronto's Vladimir Guerrero Jr. is the second favorite behind Judge at +1000, with Houston's Alvarez and LA's Trout tied at +1200. Trout's teammate and 2021 AL MVP, Shohei Ohtani, is also poised for a big season and is listed at +2000.
Schwarber is the lone representative from the National League among that group. The NL does have depth among its power hitters, though.
Atlanta's Austin Riley and Matt Olson are the second pair of teammates in the top ten after finishing the 2022 season with 34+ homers. They were the only duo besides Trout and Ohtani to accomplish that feat.
Fellow Atlanta Brave Ronald Acuña Jr. has missed more than 140 games over the last two seasons and is looking to reclaim the form he displayed in 2019 when he launched 41 home runs and finished 5th in the NL MVP balloting.
San Diego Padres teammates Fernando Tatis Jr. and Juan Soto could factor into this discussion, too. Tatis will miss the first three weeks of the season while serving an 80-game suspension for PED use, and Soto struggled in the final 50+ games last year following a midseason trade to San Diego from Washington. 2023 is a contract year for Soto, who will be the latest $300 million player in baseball by this time next year, if not more.
Alvarez's fellow Astro teammate Kyle Tucker is also listed at +4000 with Soto. He's put together back-to-back 30-homer seasons and was named to his first All-Star team in 2022.
Finally, Seattle's Julio Rodriguez bashed 28 home runs in 138 games last season to win AL Rookie of the Year. He's listed at +4000 to lead the league in homers in 2023.
2023 Long Shots to Win the HR Crown
Some heavy hitters are listed at +5000 or longer. Mookie Betts and Manny Machado are big names who both hit 35 or more home runs in 2022. Their skills with a bat are more well-rounded than some of the other power hitters in the league, but if they can break the 40-homer mark in 2023, they'd have a chance to compete in this race.
Similarly, Paul Goldschmidt and Nolan Arenado have hit 30+ long balls in the previous two seasons while reaching base at an above-average rate. In addition, both have led the National League in home runs with the teams they played for before arriving in St. Louis. Goldschmidt did so in 2013 for Arizona and Arenado in 2015, 2016, and 2018 as a member of the Colorado Rockies.
The more modern power hitters, who fit the narrative of the "all or nothing" style of the game, are scattered across the odds list. Joey Gallo, now of the Minnesota Twins, Rowdy Tellez, Jorge Soler, Trayce Thompson, and Christian Walker all fit this mold.
Gallo is the epitome of this stereotype, a player who averages 38 home runs per 162 games but is among the league leaders in strikeouts and struggles to get on base consistently. However, the volatility in their game gives these kinds of players value in that they have the power to lead the league in home runs if they can make solid contact enough times.
Best Bets
After carefully diving into the odds for each player on the odds list, we've come up with 3 best bets that we think have a ton of value. All three of these sluggers have enough power to hit home runs in bunches. As always, shop around for the best price that you can find!
Featured Sportsbook Offers for MLB Futures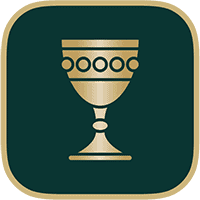 Bet $1,250 on Caesars
Promo Code: BVFULL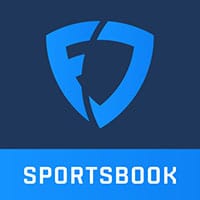 Bet $5, Get $150
Paid in Bonus Bets
21+ to Wager. Gambling Problem? Call 1-800-GAMBLER.
Yordan Alvarez +1000 (DraftKings)
The Astros slugger was third in home run rate among all players last season while being named an All-Star, winning a Silver Slugger, and finishing third in AL MVP voting. Should Judge return to normal human levels of production this season, Alvarez is well-positioned to challenge him for the AL and MLB lead.
Pete Alonso +1000 (BetMGM)
Alonso is one of a small group of players that have hit 50+ home runs in recent history, which he did as a rookie in 2019. Since that impressive start to his career, he's hit the most home runs in baseball (149), and his average per 162 games is 45 homers.
Who better to take the mantle back from the Yankee outfielder than a Met? The Polar Bear is worth a bet at this number to lead the league for the second time in his career.
George Springer +20000 (BetMGM)
Springer is one of three players to have hit 100 or more homers since 2019 while playing in fewer than 400 games, along with Trout and Alvarez. Of course, his health is the primary concern, but he has three seasons with a home run rate above 6%. That will translate to plenty of home runs if he can play 140+ games.