We'll own the 1-3 best bet record from the Sweet Sixteen round and appreciate Texas and Xavier cashing the over on Friday night to help us avoid the dreaded reverse sweep. Granted, not many predicted the matchups that will be played on Saturday night in Houston. According to ESPN, 37 of their 20 million brackets correctly picked the Final Four, or 0.000185%.
Three of the four teams remaining in this year's bracket, Miami, FAU, and San Diego State, are making their first appearance in a Final Four, which hasn't happened since 1970, per USA Today. At least one of those three will play for their school's first championship on Monday.
Meanwhile, UConn is in its sixth Final Four and has won the championship four of the five previous times. The Huskies are the odds-on favorite to win their fifth national championship, according to DraftKings.
Saturday's matchups have similar point spreads but wide disparities in their totals. The first game tips off at 6:09 pm ET between FAU and SDSU, with the Owls listed as two-point underdogs to the Aztecs.
The second game featuring Miami and UConn is slated for 8:49 pm ET, and the Huskies are favored by 5.5 points. The total in the FAU-SDSU game is just 132 points, which pales in comparison to the 149.5 points projected in the matchup between the Hurricanes and Huskies.
We've prepared a pair of best bets ahead of Saturday's semifinal games and look to take advantage of college basketball's final weekend of the season.
Featured Sportsbook Offers for CBB Final Four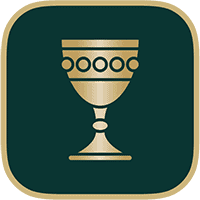 Bet $1,250 on Caesars
Promo Code: BVFULL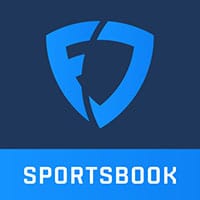 No Sweat First Bet of Up to $1,000
Win or Get Bonus Bets
21+ to Wager. Gambling Problem? Call 1-800-GAMBLER.
Live Odds for Florida Atlantic vs San Diego St.
Florida Atlantic Owls +3 vs. San Diego State Aztecs
Three of the eight tournament games between these two teams have been decided by three points or fewer, including both of their Elite Eight matchups. FAU beat K-State by three, and SDSU beat Creighton by a point after a last-second foul call sent senior guard Darrion Trammell to the line needing only to hit one free throw.
The angle we're taking for this game is based on the matchup between the SDSU offense vs. FAU's defense. The Owls rank 15th in the country this season in opponent effective field goal % (eFG%), a stat that adjusts for three-pointers being worth more than shots from inside the arc.
The Aztecs are 228th in Division I by that measure offensively. While single-game samples can be noisy, we expect FAU to be able to get stops against SDSU when the game is on the line, if necessary.
The Owls are a less-experienced group compared to the Aztecs, and in this instance, we're tailing the younger team with momentum and data on their side. As a result, we project the Owls to continue their run to the title game on Monday.
Live Odds for Miami vs UConn
Miami Hurricanes vs. UConn Huskies: UNDER 149.5
Both the 'Canes and Huskies were top-30 teams this season in per-game scoring, but the defensive end has been a different story. UConn ranks 35th in defensive scoring average and is eighth in opponent eFG%. The Huskies have allowed just 59.3 points per game in four tournament matchups.
Miami has continued to win games by outscoring their talented opponents. This formula has helped them topple three ranked teams in the tournament, including the second and fifth-ranked programs in the country just last weekend. They're also allowing 11 more points per game than the Huskies in their previous four games, possibly a product of playing top-tier opponents.
Admittedly, we were on the Houston Cougars when they fell to Miami, and we're wary of taking UConn. The variance displayed by the Hurricanes, from a 63-56 win over Drake to their 88-81 onslaught against Texas, gives us more confidence in betting the total than the point spread.
We'll take the under in this matchup, focusing on UConn's defense and Miami's ability to compete regardless of the game's flow around them.