As Spring Training continues, the American League Rookie of the Year watch is getting more interesting as players are solidifying their cases to make opening-day rosters. The market in the American League is also top-heavy, with legitimate contenders at the top. However, in this article, we'll look at the difference between this market and the National League one for the 2023 season.
Let's take a look at the current odds from our partners over at Caesars Sportsbook.
2023 AL Rookie of the Year Odds
Latest Odds from Caesars SportsBook
| Player | Odds |
| --- | --- |
| Gunnar Henderson | +300 |
| Masataka Yoshida | +700 |
| Grayson Rodriguez | +800 |
| Josh Jung | +900 |
| Anthony Volpe | +1000 |
| Triston Casas | +1200 |
| Royce Lewis | +1400 |
| Hunter Brown | +1400 |
| Oscar Colas | +1500 |
| Logan O'Hoppe | +2000 |
| Daniel Espino | +2500 |
| Oswald Peraza | +3000 |
| Matt Wallner | +3300 |
| DL Hall | +4000 |
| Bo Naylor | +4000 |
| Kyle Muller | +5000 |
| Curtis Mead | +5000 |
| Jasson Dominguez | +5000 |
| Kyle Mazardo | +5000 |
| Ken Waldichuk | +5000 |
| Marcelo Mayer | +5000 |
Best Bet to Win AL Rookie of the Year: Gunnar Henderson +300 (Caesars)
Unlike the National League, where oddsmakers have Jordan Walker and Corbin Carroll in a dead heat to win the award, one man stands ahead of the pack in the American League. The Orioles' Gunnar Henderson is a well-deserved favorite, sitting at +300 with Caesars. This award is Hunderson's to lose.
What sets Henderson apart from many other rookies is his impressive plate discipline. He's posted double-digit walk rates at all levels of the minor leagues as well as his 132 Plate Appearances at the major league level in 2022. Henderson is a solid defender and short and should be able to combine some pop with his already strong bat-to-ball skill.
Henderson will be a day-one starter in Baltimore and should find himself in the middle of a quietly good offense. The Orioles already took a step forward as a team in 2022 and should continue to do so in 2023, with their young stars all arriving at the major league level. Henderson may struggle at times, especially when facing elite American League East pitching, but he's in little to no danger of losing his starting job.
Gunnar Henderson has all the tools to be a true middle-of-the-order franchise cornerstone for the Baltimore Orioles. Looking at the projection systems that Fangraphs offers, we can estimate about 20 home runs and 70 RBI for the 22-year-old. There are a handful of players (who we'll touch on in a minute) who may be able to put pressure on Henderson for the award, but the market feels truly lopsided.
A concept we've brought up in previous articles is the utilization of capital from a pure gambling perspective. Despite being his award to lose, locking up your money all season at +300 might not be the best use of your capital.
Keep your eye on Henderson throughout the year. A slow start could push this price higher in this highly volatile market. I've locked this one in at +300 with PointsBet, but if you're looking for a longer shot, let's look down the board a bit more.
Featured Sportsbook Offers for MLB Futures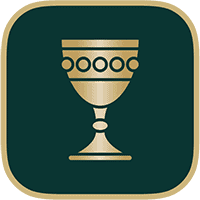 Bet $1,250 on Caesars
Promo Code: BVFULL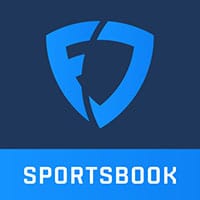 Bet $20, Get $200 in Bonus Bets
Win or Lose
Favorites to Avoid
With Henderson penciled in as an everyday player in Baltimore, it's tough to find value around him at the top of this Rookie of the Year board. Here are 3 players that we're staying away from for a variety of reasons.
Masataka Yoshida
The Boston Red Sox won one of the prized players coming over from Japan in Yoshida. He's quietly been one of the best and most consistent hitters in Japan, going under the radar with more hype surrounding the pitching coming out of the league. Yoshida will start for the Red Sox in left field.
However, we've yet to see if he can be a legitimate outfielder at the major league level. Yoshida only had 5 plate appearances in Spring Training, doubling once and striking out three times. He's now representing Japan in the World Baseball Classic, where he remains one of the best hitters in that lineup.
You can find Yoshida in the +600 to +700 range which is far too short for my liking. We've seen Japanese hitters struggle to adjust to the major leagues before, and I haven't seen enough from Yoshida.
Grayson Rodriguez
Could we have another Michael Harris/ Spencer Strider example here? Rodriguez started the winter with an outside shot to make the major league team this spring, but now most have him penciled in clearly as Baltimore's 5th starter.
Rodriguez has all the tools to become a top-line starter in Baltimore, but I don't see him outshining a star shortstop from the bottom of the rotation. 10/1 is just way too short here.
Anthony Volpe
Sorry, Yankee fans. I don't think Volpe makes the opening-day lineup. If recent years show, the Yankees know what they're doing with their prospects. This isn't an open competition between Oswald Peraza and Volpe.
The Yankees know Volpe is the better prospect and probably the better player today. That's why the Yankees are going to prioritize that he plays every day in the minor leagues, despite his Spring Training success.
In the infield, the Yankees will likely line up Rizzo, Torres, Peraza, and Donaldson. Kiner-Falefa and DJ LeMahieu are guaranteed to be on the roster. With Harrison Bader's injury, the Yankees need to have an outfielder with the final roster spot.
I don't think the Yankees opt for Volpe to start day one. Wait for a bigger number and hope that the Yankees call him up after they win their service time game.
2 Mid-Range Hitters Worth a Sprinkle
While I'm very bullish on Gunnar Henderson, I'm also high on 2 other young players in the American League. If you're wanting to diversify your futures portfolio, I'd recommend a 1/3 or 1/4 unit play on each of the following hitters.
The market on Jung has a bit of range to it, as you can find him as low at 9/1 on Caesar's but 18/1 on DraftKings. Jung will be the Rangers' opening-day starter at third base and perhaps may find himself with less pressure as in previous years.
Jung has been the best-hitting prospect in the Rangers system for a few years and was called up to the majors in 2022 despite struggling mightily in Triple-A. Throughout the minors, Jung has produced double-digit walk numbers and maintained a healthy BB-K ratio. 2022 was a far cry from that, walking under 4% of the time and striking out 28% of the time in Triple-A and 38% of the time in the majors.
It's possible that the shoulder injury that held him out at the start of the season had a lasting effect on his hitting throughout the year. Now, Jung comes back into a lineup that includes a healthy Marcus Semien, Corey Seager, Nate Lowe, and Adolis Garcia.
I think Jung will end up slotting as the #5 hitter in this lineup and should have plenty of RBI opportunities throughout the year. 18/1 is a fair shot for the former #8 overall pick to regain his form with the opportunity to start day one.
Oscar Colas +1800 (FanDuel)
There's some range to this market as well, with prices as low as 12/1 on Colas at Pointsbet. However, I think 18/1 at FanDuel is another fair shot to get an established hitter. I believe this number has been coming down recently as it's looking clear that Colas will be the White Sox opening-day starter.
Colas is just 24 but has already played professionally in Japan. Colas joined the White Sox system in 2021 and has quickly risen up the ranks as a prospect. The White Sox have desperately needed power from the left-hand side of the plate, and Colas fits that role perfectly for them.
Many projection systems have Colas' stats as too low, as it was unclear whether or not he'd be the everyday starter. Colas has hit .400 with two home runs, and very much looks like the right field job is his to lose this spring. I expect Colas to be a middle-of-the-order bat by the end of the season, and his power potential could certainly shake up the rookie of the year rankings.