The Atlantic Coast Conference tournament tips off on Tuesday, March 7. The Duke Blue Devils are a current +290 favorite to take home the ACC crown over at DraftKings Sportsbook. The Virginia Cavaliers and the Miami Hurricanes aren't far behind at +300 and +340, respectively.
The North Carolina Tar Heels are listed at +650 odds. The former No. 1 ranked Heels need to make a deep run in the tournament to even have a prayer of making the NCAA Tournament.
Are you ready for March Madness? Check out our ACC Tournament preview as well as our best bets. Best of luck with all of your action!
Featured Offers for March Madness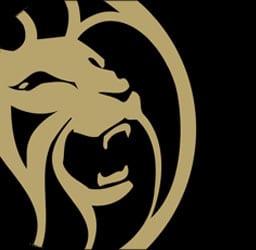 $1,000 First Bet Offer
Win or Get Bonus Bets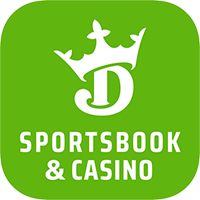 Bet $5, Get $150 in Bonus Bets
If Your Bet Wins
Best Bet: Miami Hurricanes
Best Available Odds: +360 at FanDuel
Miami finished 24-6 in the regular season and 15-5 in ACC play. They won the regular season conference title, and while typically this would mean the team would be odds on favorite to win the conference tourney, that is not the case here.
Duke and Virginia, at some sportsbooks, are at shorter odds than Miami. The Canes get a bye and are likely to face either Duke or Pittsburgh in the semi-finals. They split their season series with both potential opponents, and their wins came in the most recent meetings.
Isaiah Wong and Jordan Miller have been the backbone of the Canes all season. They are combining for 31 points, 10.5 boards, 6 assists, and 2.7 steals per game. Norchad Omier adds a nice paint presence and is averaging a double-double on the season with 14.1 points and 10 boards per game.
While their defense leaves a bit to be desired from head coach Jim Larranaga (123rd in AdjDE), they tout the top offense in the conference, which ranks 13th in the country in adjusted offensive efficiency. Despite the weak defense, they do a good job at keeping opponents off the charity stripe, which bodes well in tournament competition.
Value Bet: Clemson Tigers
Best Available Odds: +750 at BetRivers
Clemson, like Miami, catches a bye into the quarterfinals. In that game, they will likely face NC State, whom they defeated by 14 earlier at home and most recently by 25 on the road.
They would then like to get Virginia in the semi-finals, a team that handed them their most recent loss. The Tigers were on the road on February 28th when UVA handed them a 64-57 loss. In a possible revenge spot in the semi-finals, the Tigers certainly have a shot at knocking off the Cavs.
The Tigers have one of the most balanced teams in the ACC. They are slightly above average both on offense and defense. That said, they are top in the conference in defensive effective field goal percentage, holding teams to an average of under 47%.
Hunter Tyson has gone 6 straight games in double-figures and leads the Tigers with 15.7 points per game average. The 6'8" redshirt senior forward also leads the team on the glass, where he averages 9.5 boards per game.
Value Bet: Pittsburgh Panthers
Best Available Odds: +1600 at Caesars
Pitt has been one of the best stories of success in the ACC this season. Jeff Capel seems to have found a true home here in his 5th season at the helm. The former Duke "coach-in-waiting" had moved on from the Blue Devil program a handful of years ago but had not been uber successful.
His Panthers finished 21-10 this season and 14-6 in conference play. They were the best team in the conference on the road, with a 58.3%-win percentage away from the Petersen Center.
They will have a tough road to the ACC title, which is why their odds are so high. They get the winner of FSU/GT and then would face Duke in the quarterfinals. They have lost to their coach's alma mater in both meetings this season.
Pitt will continue to lean on Blake Hinson and Jamarius Burton, who are combining for 31.7 points per game. Hinson has dropped over 20 points in 3 of his last 6 games and posted a 13-rebound game in a meeting in Notre Dame.
Hinson and the rest of the Panthers are 2nd in the conference in adjusted offensive efficiency. Could Pitt pull off the improbable here? At 16:1, it seems worth a sprinkle.