With qualifying now finished and pools have been formed, let's take a look at the 2022 World Cup odds and each group's best bets or potential dark horses. All odds are updated as of November 4 with Brazil and France still pegged as the favorites. Excitement is building as the first World Cup matches get underway on November 20.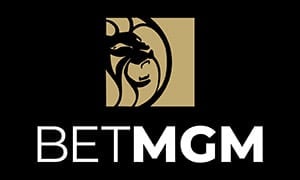 $1,000 Risk-Free Bet
Offer Valid for Any Sport
Favorites to Win the 2022 World Cup
Before we jump into analyzing each group, let's take a look at the current odds for the betting favorites for the 2022 World Cup. The US Men's National Team is currently listed at +12000 to win, which gives them the second-best odds in Group B and the 18th-best odds overall. Mexico is listed at +9000 but they have a slightly tougher draw with Argentina and Poland in their group.
Here are the 10 nations currently listed as the favorites at FanDuel Sportsbook to win the 2022 World Cup:
Brazil +450
France +550
Argentina +700
England +750
Spain +750
Germany +950
Netherlands +1300
Belgium +1700
Portugal +1700
Denmark +3200
Best Bet to Win Group A: Netherlands
Best Available Odds:  -185 at FanDuel
The Netherlands is the odds-on favorite in this group for a reason. While Ecuador and Senegal aren't bad teams, neither of them has the horses to beat a team like the Netherlands. Not only are they a top ten team in the FIFA World rankings, but they have the luxury of avoiding real competition until the quarterfinals.
Group B is likely to send the United States as the 2B opponent for the Netherlands, giving them an easy road up until a likely matchup with Argentina.
Current World Cup Odds for Group A
Netherlands +1300
Senegal +9000
Ecuador +15000
Qatar +55000
Best World Cup Bet from Group B
England may be ranked fifth in the world, but it carries the third-best odds to take home the trophy from Qatar. Euro 2020 showed this team can compete on the international stage, only a heartbreaking moment away from a championship at the time.
Instead, the Three Lions come into the World Cup with something to prove and a group that offers no real competition. The Euro play-in means there is no cakewalk, but Group B lacks a real second threat like Croatia or Switzerland.
Current World Cup Odds for Group B
England +750
United States +12000
Wales +12000
Iran +55000
Best Bet to Win Group C: Argentina
Best Available Odds: -220 at FanDuel
Argentina is one of the presumed favorites which lacks the auto-pick feel of some of the others in this group. However, it arrives as the default option as the 2C option must go on to (most likely) face France in the Round of 16.
No need to overthink it – Argentina remains a top-five team in the world and Lionel Messi is facing perhaps his last real shot at a World Cup title. Messi is the best all-around soccer player of his generation, which is why the steep -220 odds don't bother us with this bet.
Current World Cup Odds for Group C
Argentina +700
Poland +12000
Mexico +9000
Saudi Arabia +55000
Best World Cup Bet from Group D
This Group offers one of the best chances of sending two teams to the quarterfinals. Denmark has settled just outside of the top ten rankings and might make a play against Argentina in the Round of 16 – they are a nice dark horse for anyone looking at a long shot.
However, France hasn't lost to Denmark since 2002 and that is unlikely to change in Group play. Followed by a relatively light matchup in the second round, France is a near shoo-in for the quarterfinals making them one of the safer bets with the second-best odds in the tournament.
Current World Cup Odds for Group D
France +550
Denmark +3200
Tunisia +55000
Australia +55000
Best Bet to Win Group E: Germany
Best Available Odds:  +120 at WynnBet
Germany is one of three non-Group favorites to qualify as the best bet. The team faced a disappointing Euros as they tried to fight through a gauntlet of a schedule as they faced France, Portugal, and England. Because of that, we think Germany will be super-focused on winning Group E.
Germany has slipped out of the top ten in the world rankings but keeps the sixth-best odds for a reason. Spain will be a tough out, but we love getting +120 odds in what should be a toss-up game to decide Group E.
Current World Cup Odds for Group E
Spain +750
Germany +950
Japan +25000
Costa Rica +55000
Best Bet Out of Group F
Group F faces an interesting position in the bracket opposite of Group E. Belgium again looks to be a favorite in international competition, but the past decade has shown the team is prone to falling short in the biggest moments.
The Golden Generation should make it out of Group play, but the anticipated matchup with Germany following group play means the Belgians are facing a long road to the finals.
Rather, Croatia looks to be a strong bet out of this group. Strong odds and a likely matchup in the Round of 16 with Spain offers a chance of redemption for the Euros Round of 16 loss where the Croatians fell in extra time.
Current World Cup Odds for Group F
Belgium +1700
Croatia +4900
Morocco +21000
Canada +25000
Best Bet Out of Group G
No need to overthink this group. Brazil will come out of group play relatively unscathed (minimum 7 points) with a likely matchup with Portugal or Uruguay in the Round of 16. Following a 4-1 win against Uruguay last fall, the World Cup favorite is an easy choice to make the quarterfinals where they likely face a team ranked outside of the FIFA top ten.
Current World Cup Odds for Group G
Brazil +450
Switzerland +7500
Serbia +9000
Cameroon +21000
Best Bet Out of Group H
Portugal and Uruguay have not played since the 2018 World Cup where Uruguay won 2-1 despite being outshot 20-5. These two account for the best Group play dynamic across the board, making for a bit of a toss-up entering this summer. In a vacuum, Portugal feels like the safer option with higher odds to make a run to the finals.
However, the margin is so slim that Uruguay's +5000 payoff makes them the better bet at the end of the day. The loser of the pool must face Brazil in the Round of 16, making their head-to-head in Group H one of the most impactful games in Qatar.
Current World Cup Odds for Group H
Portugal +1700
Uruguay +4900
South Korea +25000
Ghana +25000
Is the USA worth a bet in The World Cup?
Yes, but not to win the whole enchilada. There's a reason why 14 other teams have better odds than the United States to win the entire tournament. Getting put in the same group as England is a tall order for the red, white, and blue.
That being said, the USA has some talented players on its roster. Guys like Walker Zimmerman, Christian Pulisic, and Weston McKennie give Americans some reasons for optimism, even in a tough Group B.
Best Bet: USA to Advance Out of Group B
Best Available Odds: +100 at BetMGM
The United States has an outstanding chance to at least make it out of Group B. They are slight favorites against Wales on November 21, which will be a pivotal game for the stars and stripes. A win in the opening game would be ideal.
The second game against England will be a tough one. The USA is a heavy underdog at +420 odds which tells us that oddsmakers are thinking that Eoin Morgan and company are going to roll quite easily in that one.
Thankfully, things get easier for the USA in the third game against Iran. They are heavy favorites and should take care of business with an emphatic win in that one. Two wins or even a win and a tie should put the USA into the next round and cash our +100 ticket.