We had the US Open three weeks ago and the Open Championship is just a couple of weeks away, but in the meantime, we are treated to the Genesis Scottish Open. This is one of the European Tour's premier events and makes up one of the five in the Rolex Series.
It is a tournament that marries both the Euro and PGA Tour in terms of the golfers in the field. While the Barbasol Championship remains on the PGA schedule this week, the Scottish Open features a considerably stronger field this week.
The track is the Renaissance Club in North Berwick in Scotland. The same host of the last 3 Scottish Opens, it has not bitten players as many other Scottish courses have with windy conditions. In fact, despite one round in 2020, the Scottish Open has seen low scores carded in every round. However, if the wind does pick up this week, expect to see some extremely tough conditions.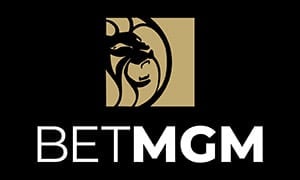 Bet $10, Get $200 Free
On First Golf Wager with BetMGM
Best Scottish Open 3-Ball Bet: Matt Fitzpatrick OVER Collin Morikawa & Sam Burns (+140)
Morikawa finished 71st in last year's Scottish Open while Burns finished a solid 18th. However, they both fell short of besting Fitzpatrick who finished tied for 2nd after losing a 3-man playoff to Min Woo Lee. Fitzpatrick also has finishes of 42nd and back-to-back 14ths in 2018 and 2019.
Outside of missing the cut at the Memorial, no one has been hotter than Fitz. This includes finishes of 2nd at Wells Fargo, 5th in the PGA Championship, 10th in the RBC Canadian Open, and most recently winning the US Open.
Best Bet to Make the Cut: Tyrrell Hatton (-190)
The RBC Canadian Open is the only start that Hatton eventually missed the cut at in 2022. He has not been playing up to his previous standards but has still been doing enough to make it through the weekend. And Hatton enjoys his time at the Scottish Open. He has finished inside the top 20 in all three of his previous starts, 18th last year, 14th in 2019, and 9th in 2018. We feel confident in Hatton sticking around again this Saturday and Sunday.
Best Top 20 Finish Bet: Ian Poulter (+360)
Since 2017, Poulter has more finishes inside the top 10 than he has outside it, and only 1 finish outside the top 20. 2018 is the last time he finished above the top 20 (30th) and over the last 2 years, Poulter has been extremely comfortable at the Renaissance Club. In 2019 he finished in 14th with the other 3 finishes being 9th in 2017, 6th in 2020, and 4th in last year's Scottish Open. Over 3.5 to 1 on Poulter playing one of his favorite courses? Sign us up!
Best Top 40 Finish Bet: Padraig Harrington (+210)
I would venture to assume that being asked to be a player consultant for the event would lend itself to some insider information and a small advantage over the field. That is exactly the case for Harrington who was brought on to the role shortly before last year's event, where he finished 18th. He also holds finishes of 9th in 2020 and 4th in 2017.
Harrington just won the US Senior Open and has had nothing worse than a 25th finish in his last 6 events this year. Paddy inside 40 seems like a given here, and you can find this at +210 at DraftKings Sportsbook.