We have consensus win totals for every team in the NFL, and while these are almost certain to change following the draft and schedule release, it is worth reviewing the current odds and looking for value at this point in the offseason.
In this article, we will not only review the current win totals and look at the favorites from each division, but share our best bets from the current AFC and NFC win totals.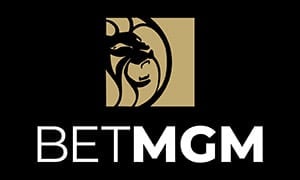 Bet $10, Get $200 Free
On First Wager with BetMGM
AFC Team Win Totals
In the AFC, what clearly stands out is the loaded West. All four teams have a current win total of .500 or better. The Bills currently have the highest win total for the conference at 11.5. Find the current 2022 win totals for every AFC team below.
| West | Wins |
| --- | --- |
| KC Chiefs | 10.5 |
| LA Chargers | 10.0 |
| DEN Broncos | 10.0 |
| LV Raiders | 8.5 |
| North | Wins |
| --- | --- |
| CLE Browns | 8.5 |
| CIN Bengals | 10.0 |
| BAL Ravens | 9.5 |
| PIT Steelers | 7.5 |
| East | Wins |
| --- | --- |
| BUF Bills | 11.5 |
| MIA Dolphins | 9.0 |
| NE Patriots | 8.5 |
| NY Jets | 5.5 |
| South | Wins |
| --- | --- |
| IND Colts | 10 |
| TEN Titans | 9.0 |
| JAX Jaguars | 6.5 |
| HOU Texans | 4.5 |
*Cleveland Browns are favorites to win the AFC North, but do not have a current season win O/U with Watson's status for 2022 still unknown.
Best AFC Bet: Cincinnati Bengals Over (+110)
Last season's conference champion has been one of many AFC teams to really make a splash in free agency. Ahead of the draft, Cincinnati has made big strides to improve their offensive line and boasts one of the best receiving corps in football (despite losing TE C.J. Uzomah to NYJ). Jamarr Chase, Tee Higgins, and Tyler Boyd create big play potential with Joe Mixon acting as arguably the most explosive player on the offensive when healthy.
Despite winning the division last season, Cincinnati has a surprisingly manageable schedule this year. While week-to-week decisions have yet to be released, the Bengals' home and away opponents have been set. With five assumed wins (ATL, CAR, MIA, NE, NO) the team needs to only go .500 the rest of the way to surpass their current win total.
Their roster has a couple of questions of depth, but they are the only team in the division without specific starting spots to still be filled if they are to perform at a playoff level. Bet the over at +110 odds before those issues get addressed and this number moves away from us.
NFC Team Win Totals
Looking at the NFC win totals, there is a ton of quality at the top of this conference, with the Rams, 49ers, Buccaneers, Packers, and Cowboys all sitting with double-digit win totals. The Packers, despite heavy offseason losses, sit 2 wins higher than the rest of the NFC North. Likewise, the Bucs are heavy favorites in the South, which looks like the worst conference in football, sitting 3.5 wins above the rest of the division.
| West | Wins |
| --- | --- |
| LA Rams | 10.5 |
| SF 49ers | 10.0 |
| ARI Cardinals | 8.5 |
| SEA Seahawks | 5.5 |
| North | Wins |
| --- | --- |
| GB Packers | 11.0 |
| MIN Vikings | 9.0 |
| CHI Bears | 6.5 |
| DET Lions | 6.5 |
| East | Wins |
| --- | --- |
| DAL Cowboys | 10.0 |
| PHI Eagles | 9.5 |
| WAS Commanders | 8.0 |
| NY Giants | 7.0 |
| South | Wins |
| --- | --- |
| TB Buccaneers | 11.5 |
| NO Saints | 8.5 |
| CAR Panthers | 6.5 |
| ATL Falcons | 5.0 |
Best NFC Bet: Washington Commanders Under (+100)
Washington has been the picture of mediocrity for nearly the past decade. Since 2013, the Commanders have posted just one season with more than 8 wins, and fallen short of the expected 7.5 wins in five of seven seasons. The team made a high-priced move for Carson Wentz who, at best, makes a playoff caliber team .500 (see last season's Colts). However, the team has major issues beyond the inconsistent play caller.
The defense needs help everywhere but the defensive line. Cole Holcomb is a stat-filling, but non-substantial option at middle linebacker (think Pat Angerer). Add further needs in the secondary with needs at cornerback and safety to fix the 27th ranked (by DVOA) defense from last season.
On the offensive side of the ball, the interior line needs help and Wentz needs a weapon opposite of Terry McLaurin to make it a real threat. The unfortunate reality for Commanders' fans (what few remain) is that this team is going to start slow with inconsistent play from the offense unsupported by a defense that needs desperate retooling.
Following the rapid fall in the standings, I expect Washington to shift their eyes to the next franchise guy, either Bryce Young or C.J. Stroud. If they start slow, a full tanking could be in the cards with the team targeting a top 3 pick at all costs. Take the even money and bet the under on the Commanders win total.
Wild Card Bet: Indianapolis Colts Under (+110)
Maybe it wasn't all Carson Wentz's fault. Perhaps this is a team that built an exciting, but unproductive defense. And it could be that a run-first offense doesn't work in today's modern NFL. The Colts ranked second in the NFL last season with 33 total turnovers (19 interceptions and 14 fumbles) behind impressive performances from Darius Leonard.
However, that same defense allowed the fifth highest passer rating in the fourth quarter, allowing the same mark for most touchdowns. Takeaway the defensive coordinator that championed that unit, along with some of the key veteran performers and there are a lot of questions.
Indianapolis is in a difficult position as the team is using patchwork to fill key starting positions which GM Chris Ballard has allowed to open. Matt Pryor is another short-term option at LT, new quarterback Matt Ryan is throwing to one of the worst receiving groups in the league, Xavier Rhodes and Rock Ya-Sin have left two open holes at cornerback, and safety Julian Blackmon is recovering from an Achilles tear.
Even reaching average performance at those levels will be difficult given the draft capital available to the team. Having won only 9 games last season, it feels like a safe bet that a team which has overall gotten worse, will fall short of the 9.5 mark this season.