The final slam of the 2022 tennis season is upon us and we're looking to pick the winner out of a surprisingly wide-open men's field. We're getting settled into a post "big three" world without Federer, Nadal, and Djokovic dominating each open. We'll look at both the outright market as well as some valuable quarter prices.
Djokovic's official withdrawal didn't shake the betting markets up too much as it was expected that he would miss yet another grand slam due to his COVID-19 vaccination status. Daniil Medvedev leads the pack as the short shot. Medvedev is looking to defend his 2021 crown, but he's shown some weakness on the American hard court swing, since winning Los Cabos.
Medvedev is probably the best defensive baseliners in tennis today and is deserving of a short price to win the open. However, players like Nick Kyrgios and Stefanos Tsitsipas have implemented serve and volley strategies that have really thrown off Medvedev's game. I'm not interested at all in backing him to get through a tricky first quarter with Kyrgios and plenty of big servers at this price.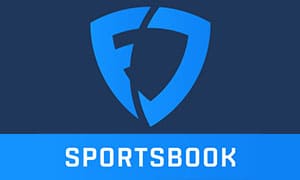 Bet $5, Get $150 in Free Bets
On First Wager at FanDuel Sportsbook
2022 US Open Favorites
Looking at some of the other players below 10/1, there are some immediate issues that prevent me from finding value. Rafael Nadal has a cakewalk draw through the fourth quarter but I have concerns about his health and durability in the heat of New York. Nadal has barely played since his Wimbledon quarter-final victory over Taylor Fritz (more on this soon). The only match he's played since was a loss to a rejuvenated and eventual Cincinnati Masters champion, Borna Coric. Despite his draw, I'm not backing Rafa at the current market price of about 4/1.
Another player I'm looking to avoid is Carlos Alcaraz. The third quarter is stacked with land mines and something isn't right about Alcaraz's game at the moment. It's asking a lot of the talented 19-year-old to show the type of consistency that it takes to be an all-surface championship front-runner year-round.
While Alcaraz does have the talent, his game has lacked an edge on the American hard court swing, losing to Tommy Paul in the first round in the Montreal Open. While Alcaraz did look better in Cincinnati, I have to say it was quite surprising to see him drop to Cam Norrie in the round of 16. Norrie is a difficult out for the best in the game, but the speed of the Cincinnati courts should have allowed Alcaraz to hit him off the court. He put a ton of pressure on the Norrie serve but could not find the consistency within the match to move through.
I wouldn't be surprised if Alcaraz heats up within the fortnight but again, at this short of a price, I think we are much better suited to look elsewhere.
Let's go quarter by quarter and pick out some potential quarter-finalist and eventual US Open champions: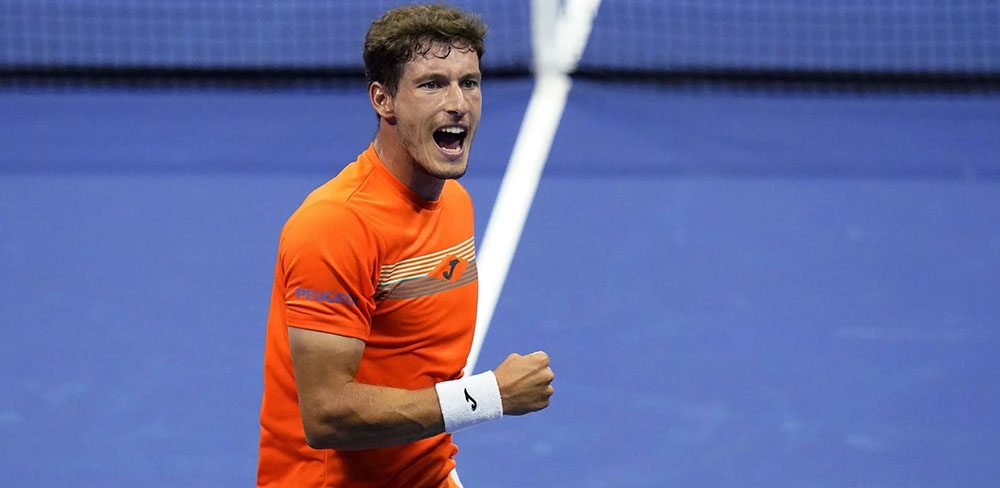 2022 US Open Q1
We touched on this earlier, but Q1 is a quarter I'm looking to avoid. It's certainly a stretch to say that I'm fading Medvedev, I'm just avoiding his short outright price. I'm not interested in taking on a -125 bet for him to win this quarter, either.
Nick Kyrgios looks like he wants to play tennis again in 2022, which is great for the game. That being said, his inconsistency both mentally and physically prevents me from touching a quarter price below 4/1 and an outright price below 10/1. He has the tools to knock off Medvedev in a potential round-four matchup, but he's just too short here.
The other top seed in this quarter is Felix Auger-Aliassime. If his career has shown us anything, it's his inability to close out big matches, and the one-dimensional game he falls into. I'll be looking to fade him as early as the second round but certainly in a potential 4th round matchup against Pablo Carreno-Busta. PCB is a sneaky good, hard-court player, who has had success in New York in years past. That being said, he doesn't possess a big enough game to sneak by Kyrgios or Medvedev. His outright pricing is justified and I believe you're better off looking at him match by match up against the bigger names.
2022 US Open Q2
Quarter 2 is led by Stefanos Tsitsipas at the top and Casper Ruud at the bottom. Tsitsipas is a difficult player to back in a grand slam, especially as short as 12/1 in some spots. Tsitsipas' latest elbow injury took a toll on him mentally and anyone who's followed his career isn't surprised. Between bathroom breaks, family tension, and overall struggle with his consistency, Tsitsipas isn't the player to back to get out of this quarter. On the other side of the draw, Casper Ruud has quietly played himself into the conversation as one of the better players in the world.
That being said, Ruud's game is much better suited for clay. He lacks the power and service game to get past the better hard-court players. Ruud has earned all the ranking points he needs for the season and I wouldn't be surprised to see him eliminated by Tommy Paul in round 3.
The player I am looking to back here is Matteo Berrettini. The tennis community was excited to back Berrettini at Wimbledon after he cleaned up grass court season with two championships before unfortunately withdrawing from Wimbledon with COVID-19. He's struggled to find his footing at Montreal and Cincinnati, losing in the first round of both.
While the second quarter is ripe with talent, Berrettini should coast into round four on his serve alone. It's possible his lack of recent success has impacted his outright prices and that's why I'm finding value at +2900 on Fanduel. Most of the market is around 25/1 and I wouldn't bet it below 20/1. I'm also playing Berrettini at +500 to win the second quarter. Berrettini will need to make an adjustment to his game and leave his slice behind for a serve and volley approach if he plays Medvedev, but 29/1 is more than enough for me to take a shot.
Taylor Fritz might be a popular name after his Wimbledon run. I don't think it makes any sense for him to be priced shorter than Berrettini as I would have Berrettini as a slight favorite in a potential quarter-final matchup between the two. Fritz has plenty of challenges in his half of the quarter, while Berrettini will just be working up to a Round 4 matchup against Tsitsipas if he gets there.
2022 US Open Q3
This quarter is likely the most difficult to predict with plenty of players to back. We talked about why I'm not running to back Alcaraz, however, I'm also looking to avoid Jannik Sinner in New York. Sinner has a ton of talent but has lacked the consistency to make a deep Grand Slam run. His game isn't quite big enough to knock players off the court on the quick US Open courts. I like Sinner's game a lot more on slower hard courts such as Indian Wells.
At the top of Q3 Hurkacz will likely be a popular pick to get through. A frustrating first-round loss at Wimbledon soured me on Hurkacz's mental, but he does have the big game and stamina to make a deep run in New York. I also like his ability to play a serve and volley game to beat Medvedev in a potential final matchup. At around 45/1, I think Hurkacz certainly has some value on a small wager. I'm also interested in Borna Coric in this draw. Coric is immensely talented but injuries have curtailed his young career, especially in the past two years.
Coric is only 25 and showed his ability to go the distance at Cincinnati. I do have stamina concerns as he's yet to play a five-set match in 2022. Grand Slams are a different animal, but I think there's still value on Coric's pricing given his form. FanDuel is hanging 36/1 on Coric while the rest of the market has settled underneath 30/1. I'll give that price a shot in a path that could take him through Alcaraz, Cilic, and Hurkacz/Sinner just to get out of his quarter.
2022 US Open Q4
Surprise, surprise, Rafael Nadal gets a cake-walk draw to get into another Grand Slam quarter-final…
All jokes aside, Nadal is a deserving favorite to get through his quarter and I would even consider taking +110 at BetMGM for him to win it. He could face some pressure from Cam Norrie or Andrey Rublev but both those players have shown an inability to get past the quarters in a grand slam or at this tournament. Norrie has played great in 2022, as he did get into the semi-final at Wimbledon. I would favor Norrie in a potential Round 4 matchup against Rublev where you could see a PK or slight underdog price in that matchup.
Our Best Bets
So what plays are we making for the 2022 US Open? Here are my favorite plays for the current odds at DraftKings Sportsbook:
1u Matteo Berrettini 29/1
0.5u Hubert Hurkacz 45/1
0.25u Borna Coric 36/1
Q2: 1u Matteo Berrettini +500
Q3: 0.5u Hurkacz +800
Q4: 1.5u Rafael Nadal +110