Do the Los Angeles Lakers have a shot at repeating as NBA champions this year? The 'Lake Show' has had more than their share of tough luck injuries to Anthony Davis and LeBron James so far this season. If Davis and James get healthy, can anyone challenge the Lakers in the Western Conference?
The Brooklyn Nets have spent Jay-Z's big money in grand fashion by compiling a dream team of players. Nets fans expect a championship ring this season since their team has a star-studded lineup with Kyrie Irving, Kevin Durant, and James Harden. Should the Nets be considered the team to beat in the Eastern Conference?
Let's take a look at the current betting odds to win the 2021 NBA championship. We will also recommend three teams for you to think about adding to your NBA Futures betting portfolio before the playoffs begin soon. So, without further adieu, here are the current NBA title odds at FanDuel.
Current NBA Title Betting Odds
Latest Odds from FanDuel SportsBook
| Team | Odds |
| --- | --- |
| Nets | +200 |
| Lakers | +460 |
| Clippers | +600 |
| Jazz | +650 |
| Bucks | +750 |
| 76ers | +1200 |
| Suns | +1600 |
| Nuggets | +3600 |
| Mavericks | +4200 |
| Heat | +4200 |
| Celtics | +5500 |
| Trail Blazers | +5500 |
| Hawks | +12000 |
| Team | Odds |
| --- | --- |
| Knick | +13000 |
| Warriors | +24000 |
| Pacers | +24000 |
| Hornets | +25000 |
| Bulls | +25000 |
| Cavs | +25000 |
| Pistons | +25000 |
| Grizzlies | +25000 |
| Pelicans | +25000 |
| Kings | +25000 |
| Spurs | +25000 |
| Raptors | +25000 |
| Wizards | +25000 |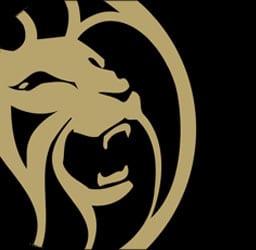 Bet $20 on Any NBA Game - Win or Lose, Cash $100
Through NBA Finals at BetMGM
Our Favorite NBA Championship Futures Bet: Clippers +600
Move over Lakers, the other team from Los Angeles is ready to take center stage. Since Davis and James have been banged up for the Lakers most of the season, the Clippers are the team to beat in the Western Conference. No, Paul George and Kawhi Leonard may not be quite the larger-than-life superstars that AD and LBJ are.
However, both George and Leonard are solid players who know how to put the ball in the hole. Add in some surprisingly good production from DeMarcus Cousins, Reggie Jackson (No, not from the Yankees haha), and Marcus Morris and you have the makings of a championship-level squad. There is some concern about Leonard's nagging foot injury, but he has said numerous times that he will be just fine.
Clippers head coach Tyronn Lue has done a phenomenal job of getting these guys to play together as a team and share the basketball. Lue knows how to win championships, as he won two NBA titles as a player for the Lakers. At only 44 years of age, Lue knows how to connect with players and it shows on the court.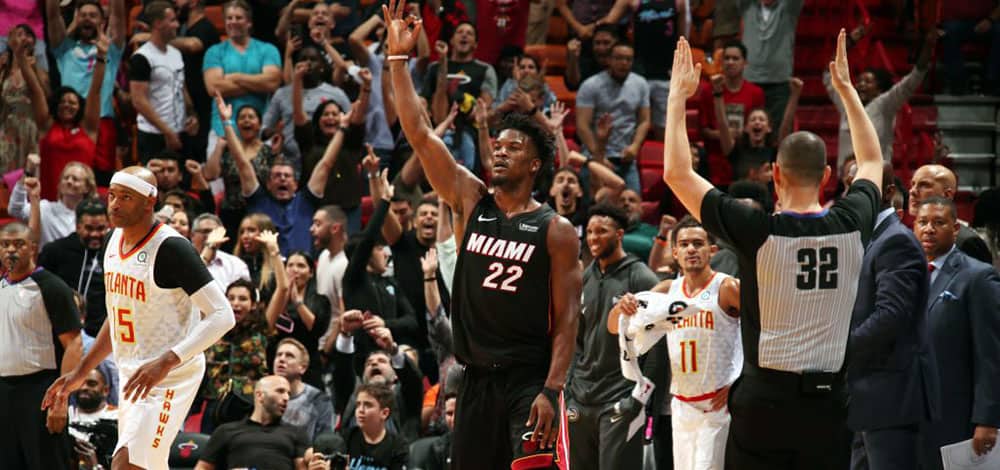 Our Best Longshot NBA Title Futures Bet: Heat +4200
Call us crazy if you must, but we are taking a flyer on the Miami Heat as our best longshot pick to win the NBA title. These 42 to 1 odds have a similar feel to last season when no one gave Miami a chance in the bubble. What ended up happening?
Although the Heat ended up losing in the NBA Finals to the Lakers in six games, an Eastern Conference championship was still a fine achievement. Here are a few reasons why we see a good amount of value in the Heat at 42 to 1:
Jimmy Butler - In case you all have forgotten, Jimmy Butler is a complete savage in the playoffs. In fact, 'Jimmy Buckets' was the playoff leader in games played, field goal percentage, and assists per game last year. Butler is having another fine season this year by averaging 21 points, seven rebounds, and seven assists per game so far. If Butler gets rolling, other teams better watch out!
Seeding - The Heat are currently sitting as the sixth seed in the Eastern Conference. Assuming they can hold on to that seed, Miami would have the luxury of avoiding the new play-in tournament. The added rest would be huge for the Heat so hopefully, that scenario will play out in their favor.
1st Round Matchup - The Heat proved during last year's bubble playoffs that they can slow down the Greek Freak and the Milwaukee Bucks. As things stand now, the Heat would face the Bucks in the opening round of this year's playoffs. The Heat's success against the Bucks last year should give them some added confidence if they do indeed meet in round one this year.
Bonus NBA Title Futures Bet: 76ers +1200
The Sixers are currently sitting as the #1 seed in the Eastern Conference, as they have an impressive record of 44-21. Getting 12 to 1 odds seems like a fabulous wager as the Sixers are one of the best teams in the East. Joel Embiid is an absolute monster down low and is basically unguardable when he is on his game.
In fact, Embiid is currently in the running for the NBA MVP Award because he is averaging 29 points and nearly 11 rebounds per contest so far this season. The 7 foot, 280 pounder looks to be completely healthy after an unfortunate injury earlier this season. If Embiid, Tobias Harris, and Ben Simmons all get hot at the same time, the Sixers can do some major damage in the playoffs this year.
What about the Brooklyn Nets at +200 odds to win the NBA title?
While the Nets are supremely talented and fun to watch, they simply have not played together long enough to fully gel as a basketball team. Do you know how many games that Irving, Durant, and Harden (sounds like a law firm haha) have all played together? Seven!
It does not matter how many superstars you have on a team. These guys need time on the floor to learn from each other and fully develop their team chemistry. Sure, the Nets may be that type of rare team that can simply flip the switch and starts dominating, but that scenario is quite unlikely.
Browse Latest Articles