The 2021 NBA MVP Odds have bounced around quite a bit since the season started back in December. Mavericks superstar Luka Doncic opened as this year's favorite to win the coveted award but he is now a longshot. For a few months, the MVP race went back and forth between LeBron James and Joel Embiid taking turns as the favorite.
However, both James and Embiid suffered setbacks in the way of tough luck injuries. The current betting favorite at all sportsbooks is Nikola Jokic of the Denver Nuggets, but is he worth a bet at such a steep price?
If we simply go by the betting odds, it seems that the MVP award is Jokic's to lose at this point. The 26-year old Serbian superstar's current odds are -1300 at FanDuel. Needless to say, that is a whole lot of juice to swallow if you want to bet on Jokic.
Current NBA MVP Betting Odds
Latest Odds from FanDuel SportsBook
| Player | Odds |
| --- | --- |
| Nikola Jokic | -1300 |
| Joel Embiid | +950 |
| Steph Curry | +2100 |
| Giannis Antetokounmpo | +2900 |
| Damian Lillard | +6500 |
| Player | Odds |
| --- | --- |
| Lebron James | +8500 |
| Luka Doncic | +8500 |
| Chris Paul | +10000 |
| James Harden | +10000 |
| Julius Randle | +13000 |
Are there any MVP underdogs from this list that are worth a flyer? Here are three NBA superstars at huge odds that may be worth a sprinkle. (Side note: We do not recommend playing your normal wager amount on these but maybe some small pizza type of money).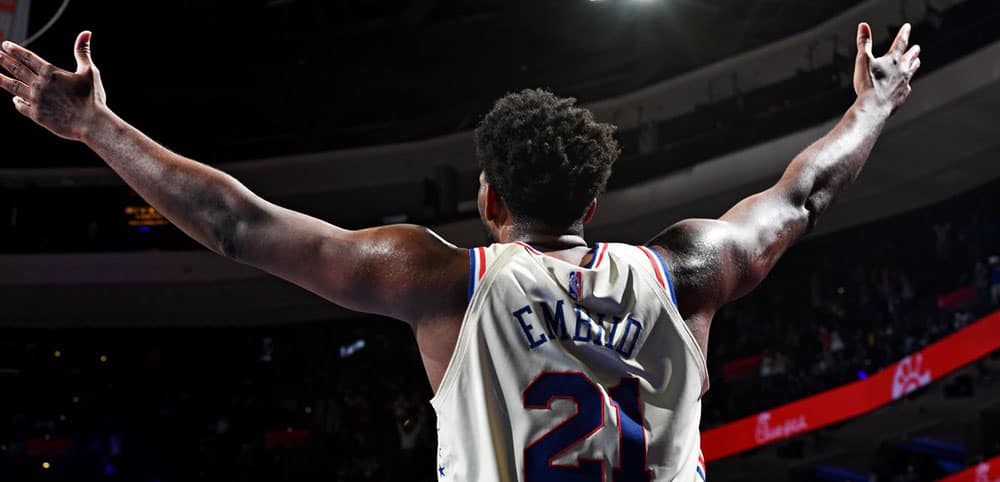 Favorite Bet for 2021 NBA MVP: Joel Embiid +950
If not for an unfortunate knee injury in the middle of the season, Embiid would probably be the heavy favorite right now to win the MVP. In fact, Embiid was leading in the MVP race according to the betting odds shortly before he hurt his knee back in the middle of March.
The Cameroon native has helped the Sixers achieve the best record in the Eastern Conference so far at 45-21. Embiid currently ranks third in the NBA in scoring with a 29.1 points per game average. If the MVP goes to the most important player on a given team, you have to consider Embiid as most of the Sixers success is because of the 27-year old center.
Embiid's dominance has given Sixer fans a level of excitement that they have not experienced since the Allen Iverson days back at the turn of the century. Hopefully Embiid and company can stay healthy and lead the Sixers on a deep playoff run this year.
Best Longshot Bet for NBA MVP: Russell Westbrook +24000
We know that Washington is not exactly a powerhouse team, but sports investors cannot ignore the insanely productive season of Westbrook. In case you have not noticed, Westbrook is averaging a triple double yet again this season. Westbrook may be 32 years of age but he's still a jack of all trades on the basketball court.
The former UCLA Bruin has put up world class numbers all year long and is currently averaging 21.9 points, 11.3 boards, and 11.3 assists per contest. While Westbrook is definitely a longshot because the Wizards are not that great, sports bettors must remember that he won the MVP back in 2017. At the more than generous 240 to 1 odds, Westbrook is worth a bet of a few dollars.
Hopefully Westbrook and star teammate Bradley Beal can both get hot at the same time and at least get the Wizards into the playoffs. This dynamic duo is definitely fun to watch for all basketball fans.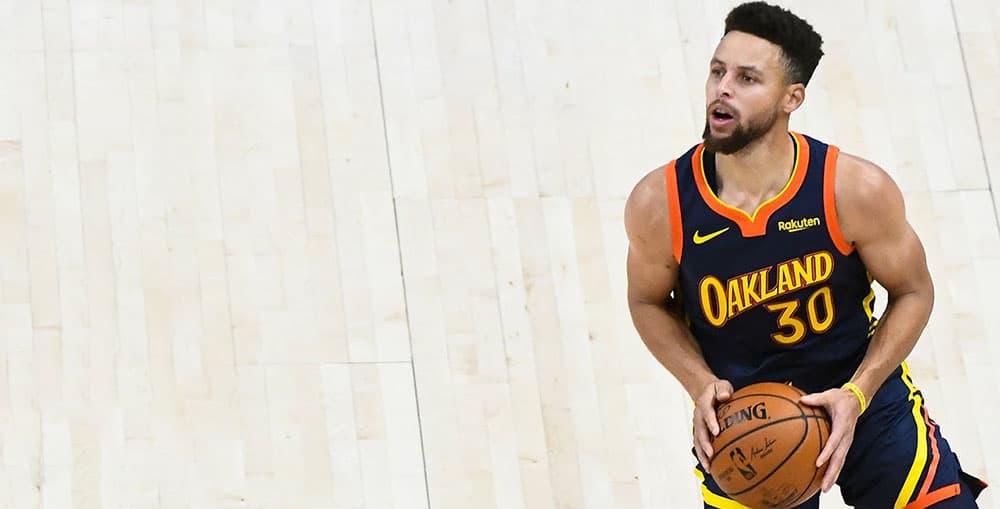 Bonus NBA MVP Bet: Steph Curry +2100
The Warriors dynasty is definitely over but it has not affected Curry's play in the least. Curry leads the entire NBA in scoring with a 31.5 points per game average this season. It has been sickening for opponents to see Curry draining three pointers from nearly half court and making it look so easy.
Golden State will probably be regulated to competing in the NBA's new play-in tournament, but just think of where the Warriors would be without Curry. The former Davidson star is the main reason the Warriors stay in the nightly sports highlight reel. As you might expect, Curry leads the NBA in three pointers made per game with 5.3. The 33-year old is still one of the NBA's brightest superstars and he is worth a look at 21 to 1 MVP odds.
It will be intriguing to see how the Warriors do next season when they get Klay Thompson back from injury. Curry may have an even better season next year with his running mate back on the floor with him.
Why is Nikola Jokic Such a Heavy MVP Favorite?
Jokic is such a big MVP favorite because of his huge role in the Denver Nuggets surprising success this season. At 6-11 and 284 pounds, Jokic has a dominating presence at center that is similar to Embiid. 2021 marks the 26-year old's fifth season in the NBA and he has really come into his own.
Sure, there are players on the board who score at a higher rate than Jokic, but his 26.4 points per game average is nothing to be minimized. The Nuggets big man is also an adequate rebounder (nearly 11 per game) and a shockingly slick passer for someone his size (8.4 assists per game).
It might be tough to say, but Jokic has also benefited from the injuries to Embiid and James this season. Jokic has had the good fortune of playing all of the regular season games so far, and that has given him the leg up in the MVP race.
No matter how talented a player is, luck has to be on that player's side in order to bring home the MVP award. As we often say in the sports betting world, "it is better to be lucky than good." Well, Jokic has been both lucky and good in 2021.
Browse Latest Articles