Last time out we took a gander at the 2021 SEC Championship odds. Keeping with that beloved college football futures theme, today we will head north to dig into the betting odds to win the Big 10 Championship. Can anyone upset the Ohio State Buckeyes?
Ohio State is listed as a heavy -200 favorite to repeat as Big 10 champs, but is that number justified? Four other teams (Iowa, Penn State, Wisconsin, Michigan) are listed as +900 underdogs to shock Ohio State and capture the conference title. Do any of these teams present any betting value? First, let's check out the Big 10 Championship odds from the fine folks over at Fanduel.
Current CFB National Championship Odds
Updated Odds from FanDuel SportsBook
| Team | Odds |
| --- | --- |
| Ohio State | -150 |
| Iowa | +180 |
| Penn State | +1200 |
| Wisconsin | +1700 |
| Michigan | +2500 |
| Indiana | +3000 |
| Minnesota | +4000 |
| Team | Odds |
| --- | --- |
| Nebraska | +5000 |
| Northwestern | +6000 |
| Maryland | +6000 |
| Michigan State | +10000 |
| Purdue | +15000 |
| Illinois | +25000 |
| Vanderbilt | +25000 |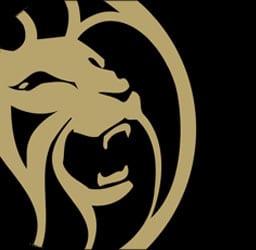 Bet $20 on Any Game, Cash $100 Win or Lose!
Only at BetMGM
Best Bet to Win the Big 10 Championship: Wisconsin (+900)
With Ohio State probably having a lockdown on the Big 10 East division, we will head to the West division for our best bet. Sure, the Buckeyes will probably be the dominant team in the entire conference once again. However, we must remember that Ohio State has to replace Justin Fields, Trey Sermon, and a plethora of other NFL draft picks. Here is why we see a ton of value on the Wisconsin Badgers at the nice 9 to 1 price.
The Badgers underachieved in 2020 and head coach Paul Chryst will have them motivated and raring to go when the 2021 season kicks off. Wisconsin has a decently tough schedule but the main positive news is all of their difficult conference games (Michigan, Penn St, Northwestern, and Iowa) are at home in the friendly confines of Camp Randall Stadium. The best scheduling news that Badgers fans get is that they do not have to play Ohio State during the regular season.
We expect quarterback Graham Mertz (9 touchdowns and 5 interceptions in 2020) to look a lot more comfortable this season because 2021 will mark his third year on campus. Also, the Badgers lost lots of their playmaking receivers due to unfortunate injury luck last season. The top three wideouts are back in Kenric Pryor, Danny Davis, and Chimere Duke. This trio should be able to stretch out any defense, especially Duke, who has track guy type of speed.
If the Wisconsin receiving corps can stay healthy, that should open up more holes for running back Jalen Berger. Berger, a former four-star recruit, showed flashes of potential greatness last season while averaging 5 yards per carry and scoring two touchdowns. The Badgers should once again have one of the best offensive lines in the country and that should help their offense dominate the time of possession battle.
We have Wisconsin playing against Ohio State in the Big 10 title game. Although Ohio will be a heavy favorite, anything can happen in one game. Holding a +900 Badgers ticket seems like a good thing with all the big pieces they have coming back.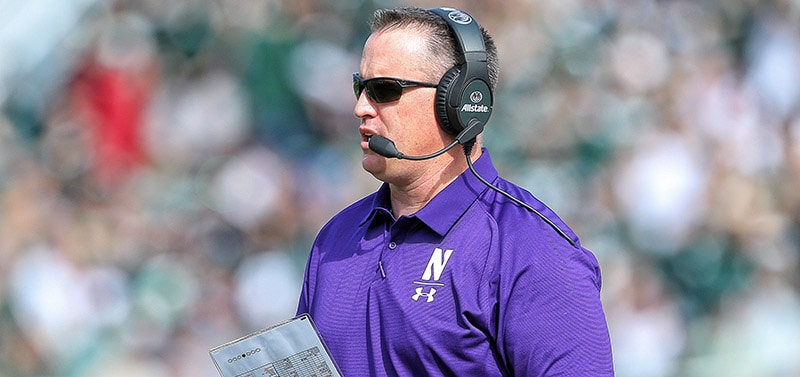 Longshot for the Big 10 Championship: Northwestern +3000
You simply have to admire a coach like Pat Fitzgerald. The guy has been doing more with less talent for quite some time now at Northwestern. The Wildcats have captured the Big 10 West division crown twice in the last three seasons.
Fitzgerald is one of the best coaches in the Big 10 and is quite possibly the best pure motivator. This is probably why Northwestern handsomely rewarded Coach Fitz with a nice 10-year contract extension. The schedule sets up perfectly for the Wildcats in 2021 because they do not have to play Ohio State, Penn State, or Indiana. This is a huge advantage for Northwestern and it is a big reason why we are putting a few dollars down on the 30 to 1 price.
The Wildcats got a nice addition in the offseason when former South Carolina quarterback Ryan Hilinski transferred to Northwestern. Hilinski has a big arm and had a decent 2019 season with 11 touchdown passes and only five interceptions. Hilinski will have a top target to throw to this year as well because a top-level speedster named Stephon Robinson Jr. transferred in from Kansas. A highly touted running back named Cam Porter should make plenty of plays for the Wildcats offense as well.
Northwestern's defense carried the team in 2020 and they were a big reason why the Wildcats beat Auburn in the Citrus Bowl. Unfortunately, a lot of that talent has left for the NFL. However, the defensive line is still loaded with lots of experience and should be able to pressure the quarterback.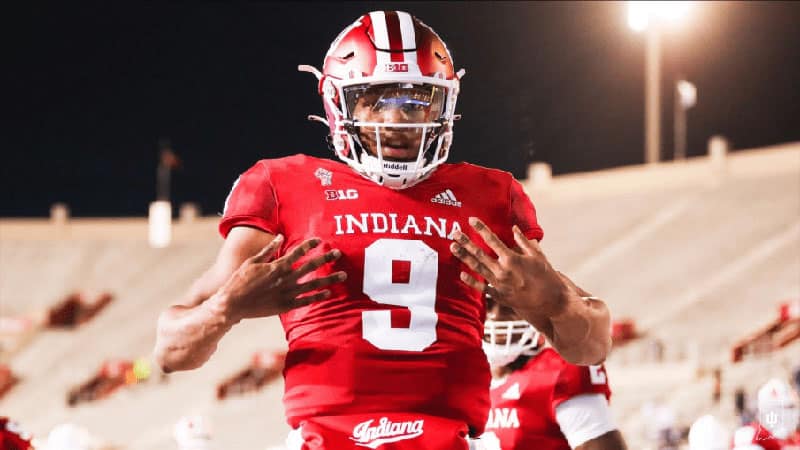 Bonus Bet for the Big 10 Championship: Indiana (+2000)
WOW, what a season the Hoosiers had in 2020! The same group of players that nearly knocked off Ohio State last season are back for another shot at them in 2021. Head coach Tom Allen has taken this program to new heights and Indiana is now known as more than just a basketball school.
All reports have been positive regarding the recovery of veteran QB Michael Penix Jr.'s knee injury. Penix has his favorite old buddies coming back with Stevie Scott returning at running back and Ty Fryfogle at wide receiver. This Hoosiers offense has the weapons and the crucial experience needed to upset Ohio State in the East division.
More good news for the Hoosiers is that the majority of their defense returns for the 2021 season as well. Indiana's secondary will be led by highly talented guys like cornerbacks Tiawan Mullen and Marcelino Ball. The Hoosiers also get to play Ohio State at home in Bloomington this year and they will have revenge on their minds.
At the current 20 to 1 odds on FanDuel, we will gladly hop on the Hoosier bandwagon in 2021. There is no doubt that this team will be fun to watch this season! Go Hoosiers!
Browse Latest Articles