The 2021 NFL Draft wrapped up a couple of days ago and although the season is still four months away, it will be here before football bettors know it. In our last article, we discussed the Super Bowl odds for the upcoming season.
In keeping with the NFL futures odds spirit, let's take a look at the 2021-2022 odds to win the AFC Championship. Also, we will share a few value bets to consider.
Current AFC Championship Odds
Latest Odds from FanDuel SportsBook
| Team | Odds |
| --- | --- |
| Chiefs | +260 |
| Bucs | +600 |
| Bills | +650 |
| Rams | +850 |
| 49ers | +1200 |
| Ravens | +1300 |
| Packers | +1400 |
| Broncos | +1600 |
| Team | Odds |
| --- | --- |
| Patriots | +1700 |
| Steelers | +1800 |
| Cardinals | +2100 |
| Vikings | +4100 |
| Bears | +4800 |
| Falcons | +5000 |
| Washington | +5000 |
| Panthers | +10000 |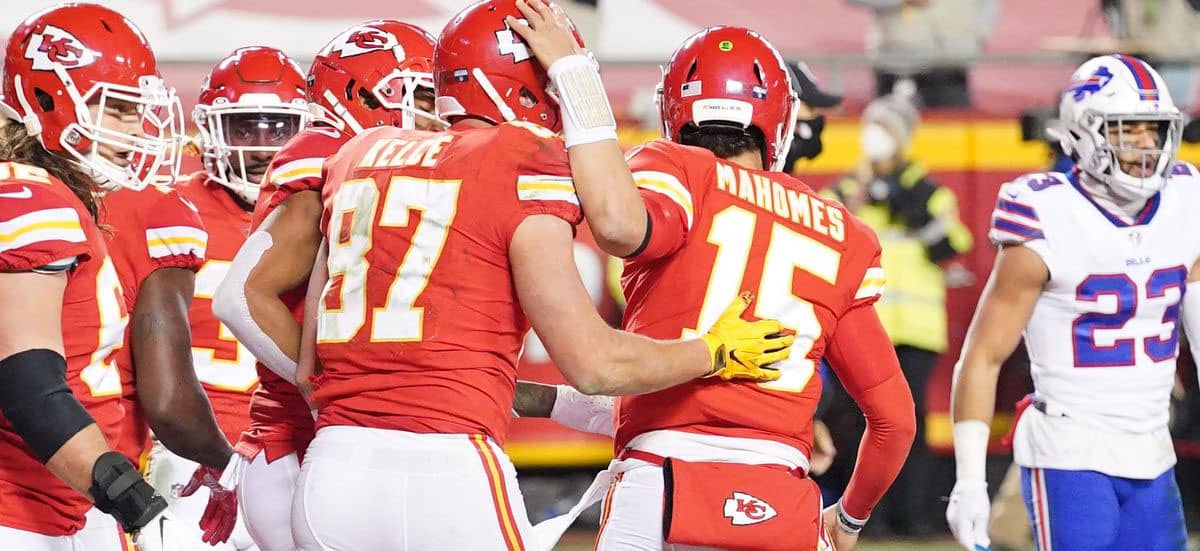 Can Any Team Overtake the Chiefs?
Obviously, the main question in the AFC is, 'can any of the other teams upset the Chiefs?' Patrick Mahomes and the Chiefs offense have been making opposing defenses look silly for quite some time, and barring any nasty injuries, that is a trend that will continue in 2021.
In fact, since losing to Tom Brady and the Pats back in the 2019 AFC Title game, the Chiefs have won back-to-back AFC Championship games and they have done so in grand fashion with double-digit victories.
Our Favorite AFC Championship Futures Bet: Ravens +650
If there is one quarterback in the AFC who has a chance to upset Mahomes, it is Lamar Jackson. Jackson has a skill set that is almost identical to Mahomes especially with his running game. Although Mahomes is a much better passer, Jackson has worked diligently to improve his accuracy and it has paid off in recent seasons.
Here are a few other reasons why we think Baltimore is a good bet at +650 :
Defense - The Ravens boasted the third-best passing defense in the NFL during the 2020 season. In fact, Baltimore only allowed 6.4 yards per passing attempt which tied Washington for second place in that statistic. Young corners like Marlon Humphrey and Marcus Peters should both have a fantastic 2021 season for the Ravens secondary as well.
Draft - Baltimore did a fantastic job in the 2021 draft by fulfilling some crucial needs. The Ravens needed pass-rushing help and they got it back taking edge rusher Odafe Oweh from Penn State. Oweh may be the most athletic defensive player in the entire draft and he should be able to help the Ravens defense immediately. Also, Baltimore landed a great wide receiver prospect by taking former Minnesota Golden Gopher Rashod Bateman with the 27th pick. Bateman will be a nifty addition to the receiving corps of Sammy Watkins and Hollywood Brown.
Coaching - Sure, Andy Reid is the best coach in the AFC and definitely a brilliant offensive mind. However, John Harbaugh is no slouch and he is often underrated in his coaching abilities. Harbaugh has won 62% of his NFL games as a head coach and won a Super Bowl ring back in 2012.

Our Favorite Longshot AFC Title Bet: Dolphins +1400
We went to the middle of the betting board and snagged the Miami Dolphins as our best longshot AFC Title pick at +1400. Here are a few reasons why we think 14 to 1 is great value on the Fish:
Weak Division - Let's face it. The AFC East is not the powerhouse division it used to be. The Patriots are likely to be rebuilding for another season and the New York Jets will probably be terrible again in all likelihood. The only real challenge that the Dolphins face in their division is the Buffalo Bills. However, Miami is not that far away from surpassing Buffalo. Even if the Fish do not win their division, they should be almost a lock to at least capture a Wild Card berth and make the playoffs.
Tua Tagovailoa's Development - No, Tua did not have the sensational rookie reason like a huge number of people predicted. However, we have to remember that Tua was coming off of major hip surgery after suffering a devastating injury while playing at Alabama. With the rookie jitters now out of the way, Tagovailoa is all set to have a tremendous second season. Also, the Dolphins brought in Tua's former Bama teammate Jaylen Waddle with the sixth overall pick in the first round of the draft. The chemistry that Tua and Waddle share will improve the Dolphins' offense in a big way in 2021.
Brian Flores - Flores is one of the youngest and brightest young head coaches in the game today. Flores may only have a 15-17 record so far, but remember that he greatly improved the Dolphins in his second season. In fact, Flores led Miami from an awful 5-11 record in 2019 to a respectable 10-6 record in 2020. Flores knows how to fire up a defense because he learned from Bill Belichick in New England for 15 seasons.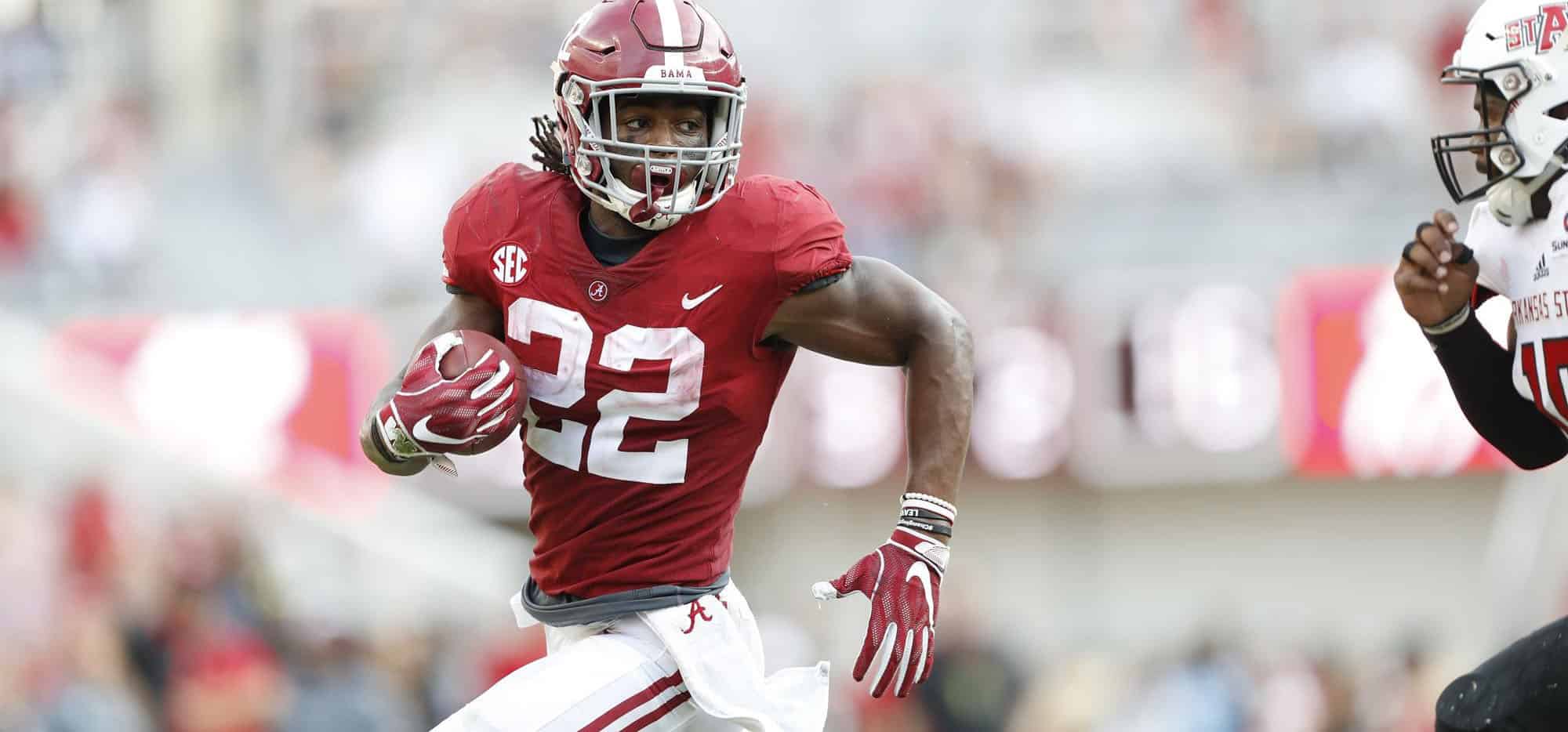 Bonus AFC Championship Futures Pick: Steelers +2100
2021 may, indeed, be the last season for BIG Ben Roethlisberger. The Pittsburgh Steelers would love nothing more than to send Big Ben out a winner! Although Roethlisberger looked a bit tired down the stretch of last season, he still led the Steelers to an impressive regular-season record of 12-3 during his 15 starts.
Another reason 21 to 1 is solid value is because of Steelers head coach Mike Tomlin. Tomlin is one of the NFL's best motivators and he will have the Steelers defense ready to perform at a higher level in 2021. Tomlin's record of 145-78 ranks him as one of the most consistent coaches in the NFL today.
Also, the Steelers picked up a true playmaker in the first round of this year's draft by landing running back Najee Harris. Harris is a bruising, tough runner who will fit in perfectly with the Steelers' hard-nosed style of play. Expect Pittsburgh to rely on Harris to take some of the pressure off of Big Ben in 2021.
Browse Latest Articles