Ready for one of the best football weekends of the year? NFL fans around the globe are rejoicing at the fact that we have 6 games to indulge in between Saturday and Monday. Wildcard Weekend should be highly entertaining, to say the least.
Here are 2 NFL Best Bets for Saturday, January 14, to get things started! We've got the winners of Seattle at San Fran and Los Angeles at Jacksonville. Let's cash some tickets!
Featured Sportsbook Offers for NFL Wildcard Weekend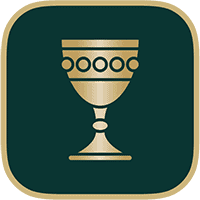 Bet $1,250 on Caesars
Promo Code: BVFULL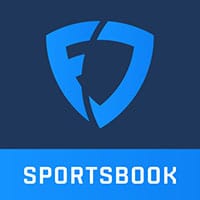 Bet $5, Get $150 Free
No Code Needed
Seattle Seahawks at San Francisco 49ers
The Niners have won both previous meetings this season. Back in Week 2, they dominated 27-7 at home. In week 15 on the road, they grabbed a 21-13 victory. In the road game, Brock Purdy led the Niners, as he will this weekend.
Purdy was solid, going 16 of 26 for 217 yards, 2 touchdowns, and most importantly, 0 interceptions. Christian McCaffery went for over 100 yards on 26 carries, and George Kittle broke out for 2 scores on 4 receptions and 93 yards.
The Seahawks were just 4 of 13 on 3rd down in the last matchup and never got their run game going. Kenneth Walker was held to just 47 yards on 12 carries. Geno Smith hit the deck 3 times.
They allowed the Niners to control the time of possession, and the score was not indicative of the flow of the game. The Niners had led 21-3 midway through the 3rd quarter and 21-6 with just under 4 minutes to play before Geno Smith hit Noah Fant for a late score.
NFL Week Wildcard Weekend Odds: Seahawks at 49ers
Best Bet: 49ers -9
It is never easy to beat a team 3 times in one season, and it is certainly even more difficult to cover the number 3 times against the same team in one season. However, the Seahawks and Geno Smith have been regressing ever since Week 12.
The Niners have been a model of consistency even with losing their top 2 QBs. We are backing the Niners, who we believe could put this one away early.
Key Betting Trends for Seattle at San Francisco:
Seattle is 1-7 ATS in their last 8 games overall.
Seattle is 0-5 ATS in their last 5 vs. NFC.
SF is 8-0 ATS in their last 8 vs. NFC West.
SF is 5-0 ATS in their last 5 home games.
L.A. Chargers at Jacksonville Jaguars
These teams met earlier this season back in Week 3. The Jaguars took over that game midway through the 3rd quarter.
After James Robinson took one 50 yards to the house to go up 23-10, Trevor Lawrence hit Kirk and Jones on 2 more TDs to put the game on ice 38-10. Mike Williams and Austin Ekeler were held to just 58 total yards of offense in that previous meeting.
The Chargers were without Keenan Allen in the previous matchup, and while one player does not make an enormous impact, he is Justin Herbert's favorite target and does free up things for his other weapons.
Ekeler hit his stride just before the midway point of the season, and Mike Williams has returned to solidify the Chargers' aerial attack. This game will certainly be different than that Week 3 matchup, but how much is left to be seen?
NFL Wildcard Weekend Odds: Chargers at Jaguars
Best Bet: Jaguars +2.5
The public is backing the Chargers here, and there is a bit more than 50% of the money on the Jaguars. We love home dogs in the NFL, and the playoffs are no different.
We believe this game will come down to the final possession, and those 2.5 points might just come in handy. The Jags have the ability to win this outright, but we are keeping those points in our back pocket here.
Key Betting Trends for Los Angeles at Jacksonville:
LAC is 2-8 ATS in their last 10 Saturday games.
Jax is 3-0-1 ATS vs. a team with a winning record.
Jax is 5-1-1 ATS in their last 7 vs. AFC.