We're in need of a hot streak after a 1-3 evening in baseball. The unfortunate luck continued for us as both the Rangers and the Red Sox blew 4 run leads to burn us. Let's just say that Chris Sale isn't going to be on our Christmas card list this year!
That brings us to 11-13 on the season after starting out pretty hot. In case you haven't noticed, betting on MLB is a major grind with lots of peaks and valleys. Remember, the goal is to prevent going on tilt by sticking with a conservative money management strategy.
Let's get things rolling with 2 MLB Best Bets for Tuesday, April 25. Keep on keeping on!
Featured Sportsbook Offers for MLB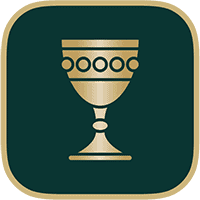 Bet $1,250 on Caesars
Promo Code: BVFULL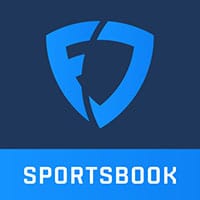 Bet $5, Get $150
Paid in Bonus Bets
Seattle Mariners vs Philadelphia Phillies
Best Bet: Mariners (-115)
Both of these teams have gotten off to mediocre starts this season. Seattle is 10-12, and Philly isn't much better at 11-12. However, we trust that M's starter Logan Gilbert will give us an edge in this one.
Gilbert is 1-1 with a FIP of 3.11 and an impressive WHIP of 1.01 this season. The 25-year-old proved last season that he was ready for the big leagues by going 13-6 with a 3.20 ERA. When this kid's splitter is working, he's tough to beat.
The Phils will counter with Bailey Falter, who is 0-3 with a FIP of 4.56. Falter usually has good command, but he doesn't have overpowering stuff. We're banking that Julio Rodriguez and Ty France will be able to do some damage against Falter this evening.
Even if both starters do well, we love the bullpen edge that Seattle has in this game. The Mariners have a pen ERA of 3.15 and a WHIP of 1.28. The Phillies have a reliever ERA of 5.27 and a WHIP of 1.56. That's enough for us to buy the Mariners at a reasonable price!
Miami Marlins vs Atlanta Braves
Best Bet: Braves -1.5 (-110)
Atlanta busted out of its mini-funk by blasting 5 home runs last night in the opener against Miami. We're expecting the Bravos bats to stay hot tonight against Bryan Hoeing, who will be making his season debut for the Fish. Hoeing has pitched well at AAA this season, but his 12.08 ERA from his time in the majors last year is tough to ignore.
The Braves clearly have the offensive edge in this ball game, as they rank 7th in runs scored, 5th in OPS, and 4th in home runs. By comparison, the Marlins only rank 29th in runs, 24th in OPS, and 23rd in homers. Atlanta also has a small edge with their bullpen.
Luis Arraez missed last night's game with a knee contusion. If he can't go in this one, it'll be even tougher sledding against Atlanta tonight. Let's play the Braves on the run line and look for another blowout like last night.