You don't have to wait until Saturday to bet on college football. We've found positive EV opportunities in 2 of the 3 games on Friday's board.
We've honed in on the UMass at UConn game and the Oregon State at Washington matchup. Let's build the bankroll with these two wagers before embarking on a huge weekend card. Best of luck!
Featured Sportsbook Offers for College Football Week 10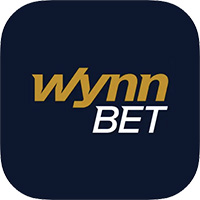 Bet $100, Get $100 Free
Promo Code: XEWB4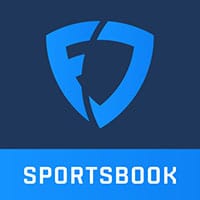 $1,000 No Sweat First Bet
No Code Needed
UMass Minutemen @ UConn Huskies
UMass has been having a miserable season and is saddled with a 1-7 record. Their lone win came against Stony Brook back in September.
They are currently on a 5-game losing streak after losing their latest game at home to New Mexico State. UMass actually led 10-0 midway through the 2nd quarter and even led 13-10 at the half.
New Mexico State shut out the Minutemen 13-0 in the 2nd half. UMass was held to only 97 passing yards but Merriweather and Adams combined for 156 yards on the ground. They held NMSU on all 12 third-down conversion attempts and still, they somehow found a way to lose.
UConn has seemingly turned things around after starting the season 1-4 through their 1st five games. They have since won 3 of their last 4 after beating Boston College at home last week 13-3. BC couldn't get any rushing game going against UConn and was held to only 76 yards on the ground.
UConn forced 5 turnovers while committing none of their own. UConn was able to go over 100 yards rushing which has been their strong suit throughout the season on offense.
CFB Week 10 Odds: UMass at UConn
Best Bet: UConn -15.5
UConn's ability to run the ball effectively and UMass's inability to move the ball on the ground or through the air will be the story in this contest. Look for the Huskies to pound the rock with Nathan Carter, who leads the team with 405 rushing yards this season.
UMass is only averaging 12 points per game and the total is set here at 40. That leaves plenty of room for the Huskies to cover this rather large number. Let's lay the points!
Key Betting Trends for UMass at UConn:
UMass is 7-20 ATS in their last 27 road games.
UMass is 1-5 ATS vs. a team with a losing record.
UConn is 4-1 ATS in their last 5 home games.
UConn is 6-2 ATS vs. a team with a losing record
Oregon State Beavers @ Washington Huskies
After a 3-0 start, the Beavers dropped back-to-back games to then #7 USC and #12 Utah. Since those losses, they have won 3 straight against Stanford, Washington State, and most recently Colorado.
In the 42-9 win over Colorado, the Beavers looked to be the most complete team they have been all year. They put up 270 yards on the ground, forced 4 turnovers, and converted 7 of 11 times on the 3rd down.
Ben Gulbranson has done a good job filling in for the injured Chance Nolan by throwing 5 touchdowns to just 1 interception over his 3 starts.
Washington has had a near identical start to the Beavers. They were 4-0 before losing back-to-back games to UCLA and Arizona State. They have since won 2 straight and look to start their 2nd win streak of the season this weekend.
California was their latest victim as Oregon State dominated in the 4th quarter after going into it tied 14-14. Michael Penix connected on 70% of his passes for 375 yards and 2 touchdowns in the win.
CFB Week 10 Odds: Oregon State at Washington
Best Bet: Washington -4.5
This game should feature two legit offenses using 2 different weapons to get the job done. The Beavers will focus on their running attack (56th in the nation) while the Huskies will lean on their passing attack (3rd in the nation).
The Huskies will focus on forcing Gulbranson to beat them as they will stack the box to slow down the run game of Oregon State. We feel good backing Penix at home where he has covered 4 of their last 5.
Key Betting Trends for Oregon State at Washington:
Oregon St is 4-10 ATS in their last 14 Friday games.
Oregon St is 1-6 ATS in their last 7 road games.
Washington is 4-1 ATS in their last 5 home games.