Welcome to two of the most exciting days of the sports calendar! Hardcore college hoops fans save up vacation days just for this special time of the year, and rightfully so.
Since Thursday's college basketball action is already underway, we thought we'd shift our focus to Day 2 of the First Round. Here are 2 best bets of the NCAA Tournament for Friday, March 18.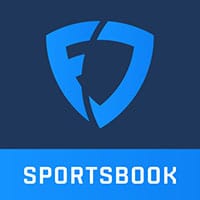 Bet $5, Get $150 Instantly
FanDuel March Madness Offer
(10) Miami vs (7) USC
Here's an interesting ACC vs. PAC 12 matchup that tips off at 3:10 Eastern Time on truTV. Miami put together a respectable 23-10 season and they are one of the best shooting teams in the nation (18th in overall shooting percentage). The Canes also do a great job of not turning the basketball over, as they rank 9th in the country in that crucial category.
Miami is led by Kameron McGusty, who averages 17.6 points per game and shoots 48% from the field. McGusty gets a lot of help from Isaiah Wong (15.2 ppg) and Charlie Moore (12.6 ppg). USC will have to slow down those three guards if they want to stay in this one.
USC surprised some folks this year by posting a 26-7 record. The Trojans are one of the best rebounding teams in the country, as they bring down 40.2 boards per game (9th). USC also plays solid defense by only allowing a field goal percentage of 44.7% (11th).
The Trojans are led by forward Isaiah Mobley, who is averaging 14.3 points per game and 8.5 rebounds per game. The 6-10, 240-pound junior may be able to dominate this Hurricanes defense down low. Mobley is the star of this squad but three of his teammates also score at least 11 points per game.
Medium Best Bet: USC Trojans -1.5
Best Available Odds: -110 at Unibet
This is a tough bet to make simply because Miami has the much more potent offense in this matchup. However, we are of the old school belief that defense and rebounding travel well, especially during March Madness. We think the Trojans can slow down the Canes just enough to make them uncomfortable.
Though Miami has the better offense, USC has a huge edge on the glass. The Trojans rank 9th in rebounds per game while the Canes rank 337th. USC also ranks 69th in points per game allowed while Miami ranks 210th.
Mobley will have a huge size advantage in the paint against an undersized Miami squad. Lay the small number for a medium amount.
(10) Davidson vs. (7) Michigan State
This late-night delight tips off at 9:40 Eastern Time on CBS. Davidson is coming off a nice 27-6 season and this team came oh so close to winning the Atlantic 10 Tournament. The Wildcats know how to shoot the rock, as they rank 5th in the nation in shooting efficiency.
Davidson is led by Foster Loyer, who averages 16.3 points and 3.3 assists per game. The Wildcats also have two other viable scoring threats in Luka Brajkovic (14.2 ppg) and Hyunjung Lee (15.97 ppg). This team is very disciplined on offense and rarely turns the ball over.
Michigan State just doesn't have the horses on offense, which is kind of weird to see from such a storied program. The Spartans only have one player that averages in double figures (Gabe Brown, 11.4 ppg). However, Michigan State does a good job of distributing the ball, as they rank 21st in assists per game.
Large Best Bet: Davidson +2 (buy 1/2)
Best Available Odds: -120 at BetMGM
While it's not a popular strategy for some folks, we like to buy the half point in college hoops if the key number of 2 or 3 is involved. We hate fading a Hall of Fame coach like Tom Izzo, but we think it's justified in this spot. This Spartans team just isn't as dominant and they have a lot of holes.
It's hard to believe we're saying this but Davidson is simply the better basketball team in this matchup. The Wildcats shoot 55.6% from the field (14th) while the Spartans only shoot 52% (87th). We also love that Davidson has a ton of senior leadership on their squad.
Davidson also takes much better care of the basketball than Michigan State. The Wildcats only average 9.8 turnovers per game (11th) while Sparty averages 13.1 (221st). We think Davidson wins outright but will take the +2 on the buy to have a little extra insurance! Best of luck with all your Friday hoops action!